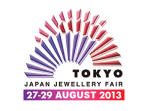 JAPAN JEWELLERY FAIR 2013 (JJF 2013)
Date: 27-29 August 2013 10:00-18:00
Venue: Tokyo Big Sight Exhibition Center
Organization: UBM Japan Co Ltd, Japan Jewellery Association
Supporters:
Ministry of Economy, Trade and Industry, Japan External Trade Organization (JETRO), Chamber of Commerce of Japan, Japan Pearl Promotion Society, Japan Gold Metal Association, Japan Watch Importers Association, All Japan Watch Retailers Association, Japan Jewellery Designers Association, The Japan Direct Marketing Association

400 exhibitors from 18 countries and 14,000 professional buyers will gather in Tokyo, the largest metropolis by GDP in the world. Ideal timing for purchasing before increase in Japan's consumption tax.
The Japan Jewellery Fair (JJF) is held in early autumn when Japanese and overseas buyers are looking for new design products and sourcing loose materials for the Christmas and year-end retail season.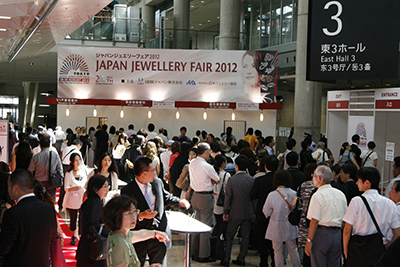 The Japanese government has announced that the consumption tax will be increased from the current rate of 5% to 8% at the beginning of April 2014, and increased again to 10% in October 2015.
The coming Christmas and year-end retail season will be the last chance for consumers to buy jewellery at the current tax rate and for retailers to offer attractive prices. Therefore, JJF 2013 will be held at the most ideal timing for buyers to purchase jewellery before the tax increase.
Japan's PurchasingPower is Back!
The "Abenomics" policies of Japan's new Prime Minister Shinzo Abe have had a dramatic impact on revitalizing Japan's economy, strengthening consumer confidence and boosting consumer spending. The stock market is booming, real estate prices are rising, and retail sales at Japan's department stores have risen continuously since December 2012, the first time there has been a sustained increase since 2005. Department store sales rose 3.9% in March and, more importantly, sales of luxury items such as fine jewellery and expensive watches jumped by 15.6%, the highest increase since 2007. There is no mistake: Japan's consumption power has returned!
Japan is a great place to business. Competitive Prices, Top Quality, High Level of Trust.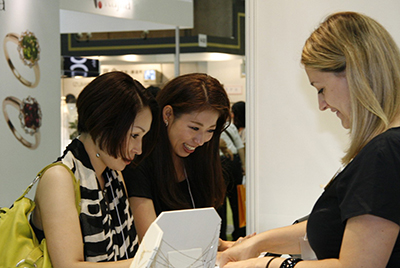 It is time to throw away the stereotype idea that Japan is an expensive country. In recent years many overseas visitors have commented that they were surprised and impressed by the competitive prices that Japanese jewelers offered them at Japan Jewellery Fair. A long period of deflation in Japan has pushed down prices, but the level of quality remains among the highest in the world.
Discover Japan's Jewellery Trends. On-Stage Events and Business Seminars!
Japan is regarded as a trendsetter in the Asia market, delivering new fashion trends, unique designs and innovative business formulas. At JJF you will always find an exciting programme of fashion shows and other jewellery related events for visitors, including business seminars hosted by various industry associations.
Over 30 National, Product, and Group Pavilions at JAPAN JEWELLERY FAIR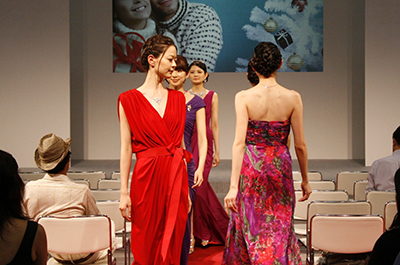 Japan Pearl Pavilion
The Japan Pearl Pavilion at JJF always attracts a high level of attention from overseas buyers because of a large number of Japanese loose pearl dealers and pearl jewellery manufacturers that you never see at any other jewellery fair outside Japan.
Bridal Jewellery Zone
Because of their platinum jewellery tradition, Japanese jewellery manufacturers have played a leading role processing techniques for platinum and have been at the forefront of producing high-quality bridal jewellery. The Bridal Jewellery Zone is a showcase of exclusive collections of advanced designs which reflect the latest market trends not only in Japan but in other Asian countries.
Quality Design Zone
A special pavilion designed for buyers around the world who look for "Top Quality", "Top Design", and "Top Credibility".
Mineral Pavilion
This pavilion features a wide collection of fossils, crystals, meteors, natural stones, and other rare stones.
Designers & Craftsmen Pavilion
A showcase of one-and-only jewellery designs.
National Pavilions
From Italy, Germany Hong Kong, Taiwan, and Thailand
For more details, click here.