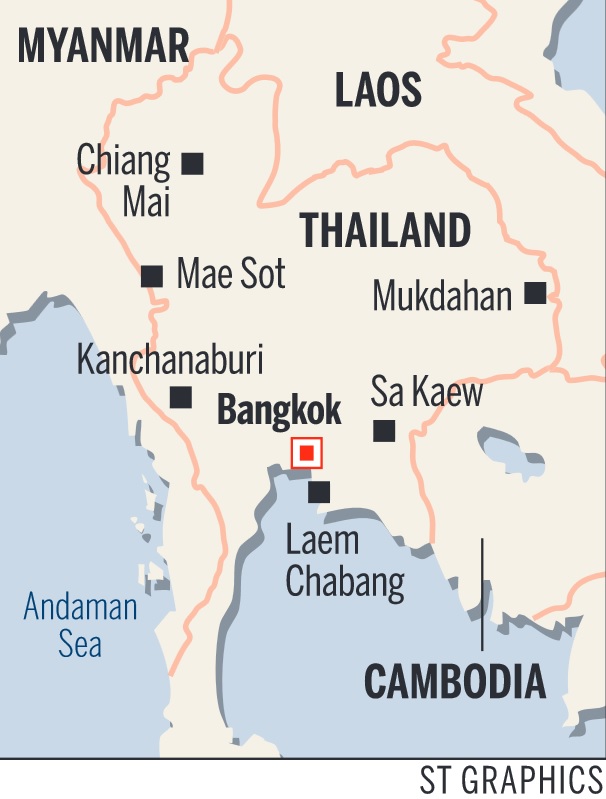 Japan to develop Thai high-speed rail links
Date: May 12, 2015
Source: The Straits Times
BANGKOK – Japan has signalled its intention to help develop three multibillion-dollar high-speed railway routes in Thailand.
Both sides will sign a memorandum of cooperation (MOC) this month on joint development of the Bangkok-to-Chiang Mai, Kanchanaburi-Bangkok-Laem Chabang and Bangkok-to-Sa Kaew rail lines.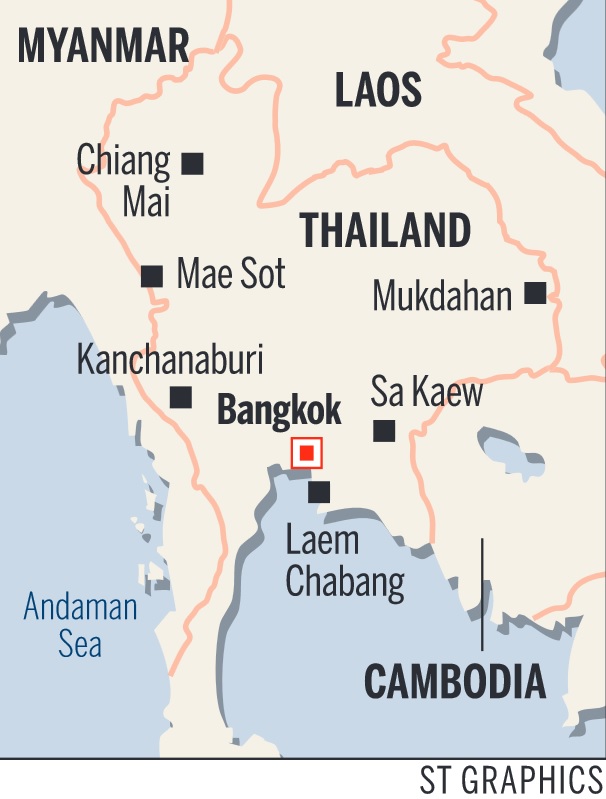 Further study would be done on a fourth route from Mae Sot to Mukdahan, according to The Nation daily. Disclosing this, Transport Minister Prajin Juntong said his deputy, Mr Arkhom Termpittayapaisith, would sign the MOC with Japanese railroad authorities during a trip to Tokyo on May 26 to 27.
The transport minister was speaking after a meeting between a top Japanese official and Thai Prime Minister Prayut Chan-o-cha at Government House.
During the meeting, Mr Hiroto Izumi, special economic adviser to Japanese Prime Minister Shinzo Abe, expressed his country's strong interest in developing the projects, especially the Bangkok-Chiang Mai route.
Japanese experts will visit Thailand next month after the signing of the MOC and work with Thai authorities to carry out surveys of the routes and designs, which will take about six months, according to the Bangkok Post.
Mr Prajin was also quoted as saying that construction should start next year because feasibility studies were completed in 2012. "We use the term MOC because we've already gone beyond the MOU (memorandum of understanding) stage," he said. "Now, it's time to put the projects into practice."
Other issues, such as financing, are expected to be finalised by the end of this year, Mr Arkhom said.
Financing the project will not be a problem because Tokyo can rely on the Japan International Cooperation Agency and Japan Bank for International Cooperation, he said.
Gen Prayut has said he wants high-speed railway links connecting Bangkok to tourist destinations south of the Thai capital, modelled on Japan's bullet trains.
During an official visit to Japan in February, when he met Mr Abe, Gen Prayut rode the Shinkansen, or bullet train, from Tokyo to Osaka, prompting him to consider a similar network for Thailand.
"I would like to see it happen for tourist destinations like Pattaya and Hua Hin using funding from the state and the private sector," he said, referring to beach destinations south of Bangkok.
"I am inviting interested parties to fund and support this idea, which should happen in the very near future," he added, giving no further details.
The Thai government last month said it would begin building a 400 billion baht (S$15.8 billion) rail project jointly with China in September.