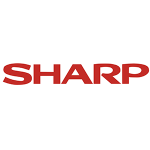 Sharp Joins Panasonic in Surge of China Air-Purifier Sales
Article Source: Bloomberg by Naoko Fujimura & Mariko Yasu
Sharp Corp. and Panasonic Corp., Japanese electronics makers struggling to recover from record losses, are boosting sales of air purifiers in China as pollution worsens in the world's most populous country.

Sharp's sales of the products, built mainly in Shanghai, tripled last month from a year earlier, Miyuki Nakayama, a company spokeswoman in Tokyo, said by phone yesterday. That's spurring the Osaka-based manufacturer to increase output, she said. Panasonic's production of air purifiers for the Chinese market in January were 50 percent above average monthly levels, Chieko Gyobu, a spokeswoman, said yesterday.
Air quality in Beijing deteriorated beyond World Health Organization safe limits every day last month as smoke from coal-powered plants, factory emissions, car fumes and dust amassed over the city. Official measurements of PM2.5, airborne particulates that pose the greatest health risks, rose as high as 993 micrograms per cubic meter in the capital Jan. 12, compared with WHO guidelines of no more than 25.
"The spike in demand may help Panasonic and Sharp," said Mitsuo Shimizu, a Tokyo-based analyst at Iwai Cosmo Holdings Inc. "The Japanese companies have good technology."
---
Please check the
Air Conditioners and Air Purifiers
product.