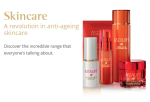 Japanese companies use advanced technology to make healthcare and beauty products
Date: Jan 21, 2014
Source: ANI NEWS
Tokyo, Jan.21 (ANI): Astalift is an anti-ageing skincare product created by Fujifilm in 2007.
The product's advanced understanding of the process of oxidation, used in photo technology to prevent photo fading caused by UV rays, allows it to apply its expertise to skincare products designed to combat skin ageing and the onslaught of freckles and blemishes.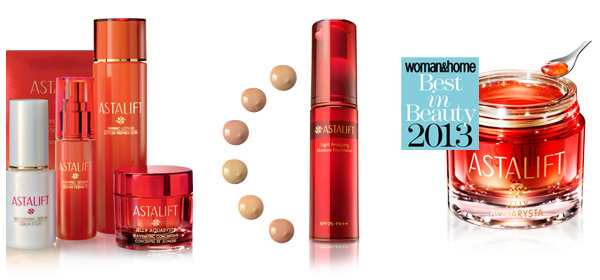 A customer said: "It makes my skin really soft. I do not think it is an ordinary cosmetic."
Astalift is produced by Fujifilm, a company which has 80 years of history in producing photo films.
The company now develops cosmetics by utilizing advanced nano-technology.
At Fujifilm advanced research laboratory in Kanagawa, Japan, the researchers develop healthcare and pharmaceutical products as per modern requirements.
The lab was originally established for the development of photo film technology.
Yoshida Nakamura, Pharmaceutical and health care research laboratory, Fujifilm, said: "I have been working on the development of products related to photography for a long time. I think both film and skin have similarities in terms of layers. There is a material called Collagen, which is used in the making of photographic films. It is elastic."
Experts at Fujifilm have well utilized collagen in developing skincare products.
This demonstration shows the use of nano-technology to change the ingredient into small molecules.
Nakamura added: "We have the capability to use nano-technology, which has been used in the research of photo technology. Once the material is processed into nano ingredient, it becomes friendlier to skin, and penetrates it quickly."
Omron Healthcare Corporation, an electronics company based in Kyoto, also makes healthcare products for women.
The brand, known for medical equipment such as blood pressure monitors and digital thermometers, has launched a unique project for women – "OMRON Shiki Bijin", meaning "OMRON's beauty".

This project was originated by company's female staff by putting ideas together to create products for women themselves.
Satomi Shoji of Omron Healthcare Co. Ltd. said: "We want to create products that support health in daily life as well as prevent diseases."
Sayaka Suzuki of Omron Healthcare Co. Ltd. said: "We are planning to launch products which are easy for women to use. I too, can use these products."
Among the designed range of products is the Body Composition Monitor, a device which provides a full body analysis to help any woman reach her diet and fitness goals.
Satomi Shoji further said: "We found that users store bathroom meters in an upright position. We have designed it with rubber cushions applied at each corner. It has been designed slim to easily fit in a bathroom."
OMRON has also designed thermometers for women to measure BBT – Basel Body Temperature every morning.
It measures body temperature in only 10 seconds.