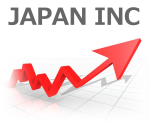 Japanese companies agree to hike monthly base pay
Date: Mar 18, 2015
Source: The Hindu Business Line
TOKYO, March 18: Japanese auto maker Toyota Motor Corp said on Wednesday it would raise the monthly base salary for workers by 4,000 yen ($33), its biggest hike in over a decade, joining other major domestic firms in agreeing to larger rises in annual wage talks.
The rise was short of union demands for 6,000 yen per month, but up from last year's 2,700 yen hike.
Electronics firm Panasonic Corp also agreed to increase the base salary for its employees by 3,000 yen a month, higher than last year's 2,000 yen hike, following annual wage negotiations with the electronics maker's labour union.
Earlier, auto maker Nissan Motor Co Ltd announced monthly base-pay rises of 5,000 yen respectively.
Many Japanese firms are due to announce the results of their wage talks on Wednesday. Higher wages are considered key to sustaining growth and decisively ending deflation in the world's No.3 economy.
Prime Minister Shinzo Abe's government has been urging Japanese companies, which are sitting on record levels of cash amid hefty profits, to do their part and lift workers' pay.
---
Toyota to raise base pay
Date: Mar 15, 2015
Source: NHK World
Annual wage negotiations are in full swing in Japan. Executives at Toyota Motor have agreed to raise base pay by the highest amount in 13 years.
The management proposed on Sunday a hike of around 33 dollars a month in basic pay for all employees. The labor union agreed it in principle. It would be the biggest raise since 2002.
The labor side had initially asked for around 50 dollars.
The monthly pay would be added about 93 dollars on average to a worker's monthly pay slip, when seniority-based raises are included.
As for workers' bonuses, the union side will be getting the hike it asked for equivalent to nearly 7 months' worth of pay.
Japanese other automakers are in their final phase of negotiations. Those are also expected to result in bigger raises than last year.
Meanwhile, 6 major electronics makers in Japan have agreed to raise base pay by about 25 dollars a month.
---
Nissan in final talks to raise base pay
Date: Mar 16, 2015
Source: NHK World
The management of Japan's Nissan Motor is sitting down with union representatives for the final round of annual wage talks. High on the agenda is a base pay raise that may greatly exceed the amount the 2 sides agreed on last year.
Informed sources say Nissan managers are considering a base pay raise of over 40 dollars a month on average. That would be a big jump from slightly below 30 dollars that management granted last year. For bonuses, the managers are looking at nearly 6 months' worth of pay as requested by the union.
Meanwhile, Fuji Heavy Industries is also in final wage negotiations. Management and union negotiators are likely to agree to a monthly base pay hike of at least 25 dollars on average. They are also expected to agree to a 6-month salary bonus.
Toyota Motor's management has already agreed to offer a 33-dollar base pay raise, a record for the company.
Attention is now focused on how wage hikes by leading automakers will affect other companies.
---
Honda to Adopt 3,400-Yen Pay Scale Hike
Date: Mar 17, 2015
Source: JIJI Press
Tokyo, March 17 (Jiji Press)–Honda Motor Co.'s <7267> > labor and management have reached an agreement to carry out a pay scale hike of 3,400 yen per month this spring, it was learned Tuesday.
The size of the basic pay increase is the highest since Honda adopted the current negotiation format in 1994, even though the major Japanese automaker is bracing the first operating profit decrease in three years in the year ending this month due to massive recall charges.
---
Electronics makers to see ¥3,000 pay hike
Date: Mar 14, 2015
Source: The Japan Times
The labor and management at major electronics makers have agreed on a pay scale hike of ¥3,000 for this spring, the highest since the current negotiation style began in 1998, sources told Jiji Press on Friday.
The agreement means that the electronics companies, including Hitachi Ltd., will implement a pay scale increase for the second consecutive year after a ¥2,000 rise in the previous year.
The development came after media reports said Toyota Motor Corp. is considering a pay scale rise of ¥3,700, up by ¥1,000 from the previous year.
The focus will be on whether moves of pay increase at these major companies will spread to other industries, as well as to small and midsize companies.
The Japanese Electrical, Electronic and Information Union, an umbrella body for labor unions in the industry, has informally set the minimum acceptable pay hike at ¥3,000. The management side has accepted the level and will present its answer to the labor side on Saturday, the sources said.
NEC Corp. and Fujitsu Ltd., both of which are financially struggling, were initially reluctant about a pay scale increase exceeding ¥2,500. But the two switched to accept ¥3,000 in view of the government's call for salary increases to help ensure an end to Japan's deflation.
Labor unions at major electronics makers entrust their right to strike to the umbrella organization and make a uniform request to the management in salary negotiations. The labor side initially requested a pay scale hike of ¥6,000.
---
JAL agrees to 1st base pay hike in 14 yrs
Date: Mar 14, 2015
Source: JIJI Press
The management of Japan Airlines has told unions that the firm will implement its first pay scale hike in 14 years this spring, sources said Friday.
The management plans a ¥2,000 monthly pay scale increase, but the margin was still fall short of the 1 percent rise sought by the airline's biggest labor union, the sources said.
The management has agreed to meet, in full, the union's request for summer bonuses equivalent to 2.3 months of salary.
The management of domestic rival All Nippon Airways, a unit of ANA Holdings Inc., has presented a plan to carry out a pay scale rise of ¥1,000, the first increase in seven years, compared with the ¥3,500 hike requested by the labor side.