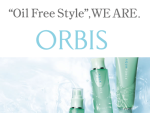 Japanese beauty, health products favourite among women
Date: Sep 30, 2014
Source: ABP News – by ANI
Tokyo: Oil free cosmetics are a favorite of every woman. In Japan, manufacturers give special emphasis to cosmetics which are "safe" for every skin.
"The concept of our skin care products is "oil cut". It's important to fill horny cell layer with water in order to keep beauty and healthy skin. We researched what is really needed to keep that skin. And, we found that is not oil, but water," said Haruka Okumura, Orbis Inc.
Products made by ORBIS are popular in Japan due to being oil free.
However, the company, facing stiff competition in the market, has focused on "Safety and Relief".
Besides, they have put a lot of effort in interacting with customers by setting up a call center.
This product includes "heat shock protein" which heals damaged enzyme by increasing age or ultraviolet ray.
It has been used by roughly 450,000 people until now.
"We have operated our business in Asia like Taiwan and China. Also, we expanded to Singapore last year and we are going to expand among ASEAN from now on. We think our 'Oil cut skin care' will be accepted by Asian people because of having similar skin," added Haruka Okumura.
Many Japanese cosmetic products are getting popular in Asia.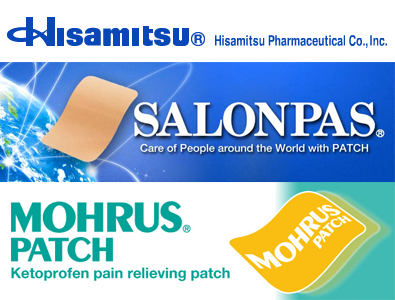 Japanese pharmaceutical company, Hisamitsu Pharmaceutical, has been chosen as the winner of "the prize of the Commissioner of the Japan Patent Office" in the 2014 National Commendation.
The ceremony took place on July 8 at Hotel Okura in Tokyo.
"This National Commendation for Invention is a prestigious commendation with a long history, hosted by the Japan Institute of Invention and Innovation with the president Imperial Highnesses Prince and Princess Hitachi. It has been continued from 1919 with the aim of contributing to the invention and progress of science and technology in Japan," said Noriaki Nagahama, Patent Attorney of Japan, president of Centcrest IP Attorneys.
Hisamitsu offers a variety of transdermal patches and skin care products.
Its product lines include the pain relief patches "Mohrus Tape" a transdermal patch containing "ketoprofen" for the treatment of back pain.
The company has been chosen for the award for its invention of transdermal analgesic anti-inflammatory medicated patches, for its outstanding scientific and technological inventiveness, recognized by its formulation's superior functionality of high drug- releasing properties and absorbability through the skin, as well as its ability to reduce skin rash while attached to the skin.