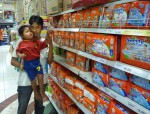 Diaper makers target Asia in challenge to P&G
Date: Nov 18, 2013
Source: The Japan Times
Japanese manufacturers of paper diapers for babies are boosting business in Asian economies outside Japan to attract demand from an expanding class of middle-income earners benefitting from economic growth.

Unicharm Corp., the leading disposable diaper maker in Japan, and domestic rivals Kao Corp. and Daio Paper Corp. have seen sales grow in the region and anticipate a further demand.
The Japanese firms are now competing well with global industry leader Procter & Gamble Co. of the United States and local makers that used to dominate the Asian market.
Unicharm, which operates in some 80 countries, is working to boost sales of its mainstay pull-up diapers.
The company took the top share in Indonesia by selling its products loose to make them easier to buy. It advanced to the second spot in China behind P&G on strong demand for less expensive products with simpler packaging and functions inland, where incomes are lower than in coastal areas.
Still, Unicharm is facing a fierce battle to lure middle- and high-income earners mainly in the coastal city of Shanghai.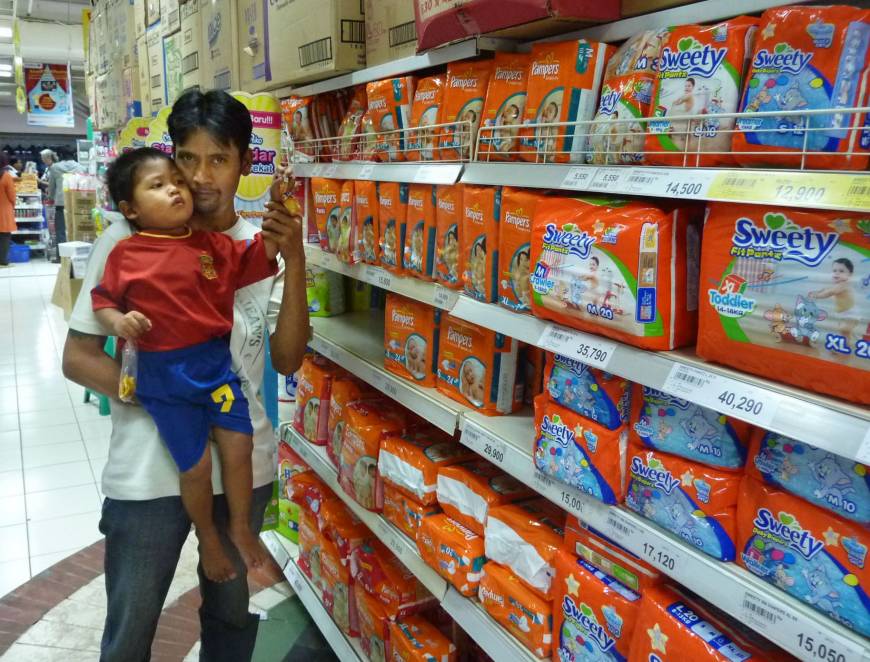 Kimberly-Clark Corp., which has beefed up its lineup of high-end products, is trying to catch Unicharm, while Kao and Daio Paper have posted higher sales.
Kao's Merries diapers are popular in China because they breathe well. Some products bought in Japan are being resold in China at higher prices.
Kao plans to launch a new plant in Yamagata Prefecture next spring to make up for supply shortages in Japan and abroad.
Daio Paper is scheduled to begin production in China this month to reinforce sales in the Shanghai area.
According to British research firm Euromonitor International, P&G took the biggest share, of 18.0 percent, in the Asian market for sanitary products in terms of sales in 2012, followed by Unicharm, with a 17.2 percent share.
Kao came in fifth place with 5.2 percent and Daio Paper ranked seventh with 2.4 percent.