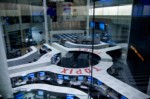 Japanese Market Trades Higher
Date: Jun 25, 2014
Source: RTTNews
The Japanese stock market is trading modestly higher on Thursday, with investors indulging in some buying after the previous session's decline. While a positive lead from Wall Street is aiding sentiment, a slightly stronger yen is limiting the market's gains.

The benchmark Nikkei 225 index is up 50.3 points or 0.3 percent at 15,316.9, after having advanced to 15,345.1 earlier.
Unitika is rising 4.3 percent. Amada Co. and Fujitsu are moving up 3.7 percent and 3.3 percent, respectively. KDDI Corp., Kobe Steel, Sumitomo Heavy Industries, Sumco Corp., Mitsui Mining & Smelting, GS Yuasa Corp., Kansai Electric Power, NH Foods and Dentsu Inc. are up 1.7 to 2.5 percent.
Yahoo Japan is climbing 1.7 percent after the company announced that it will foray into the credit card business by investing in KC Card, a subsidiary of midsize nonbank financial institution J Trust. While Yahoo Japan will buy a 65 percent stake, Softbank Payment Service will purchase the rest.
Tokyo Electric Power announced that it is planning to enter the U.K. wholesale power market. Initially, Tokyo Electric Power will partner NGK Insulators and form a joint venture in the U.K. While Tokyo Electric Power is up 0.8 percent, NGK Insulators is trading higher by about 1.7 percent.