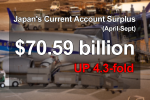 Japan's Current Account Surplus Quadruples
Date: Nov 10, 2015
Source: Marketpulse
Japan's current account surplus in the April to September period more than quadrupled from a year earlier to the highest level since the first half of fiscal 2010, the government said Tuesday, with a notable gain in the travel surplus in addition to a fall in imports due to lower crude oil prices.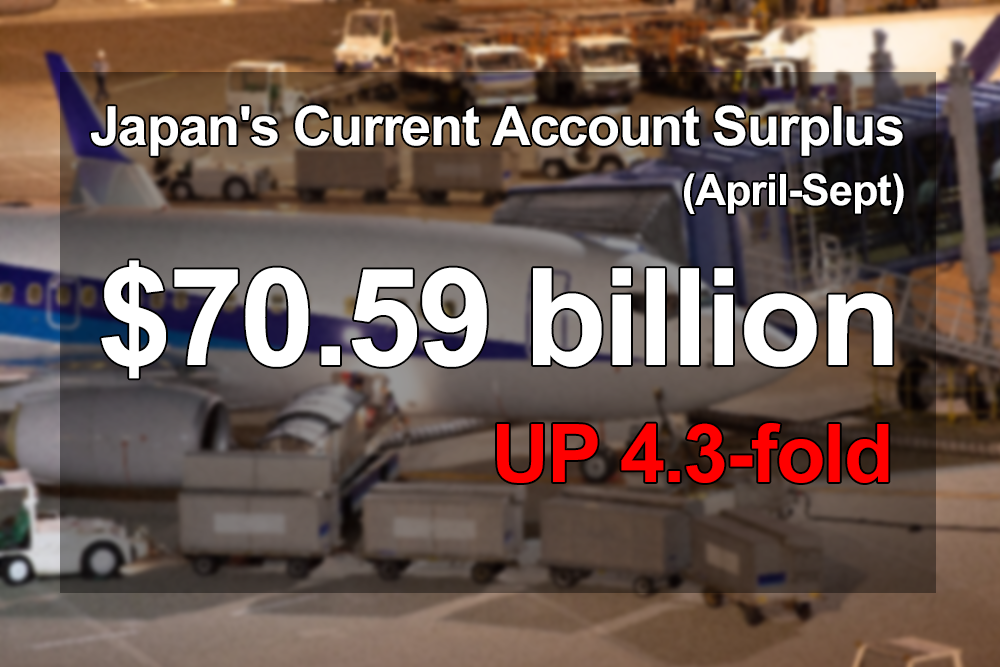 The surplus of 8,693.8 billion yen ($70.59 billion), about a 4.3-fold increase from the previous year, was also boosted by increased overseas income on the back of a weaker yen.
The current account balance is one of the widest gauges of international trade for a nation.
The goods trade deficit reduced by 90.6 percent to 419.7 billion yen from the previous year, as exports increased 2.8 percent to 37.22 trillion yen while imports dropped 7.4 percent to 37.64 trillion yen, the Finance Ministry said in a preliminary report.
The sharp decline in imports reflects 34.0 percent drop in crude oil imports in value terms, as Japan has relied heavily on energy imports after the devastating quake-tsunami disaster in March 2011 that put nuclear power plants offline.
During the six-month period, the surplus in the primary income account — which reflects how much Japan earns from its foreign investments — climbed 18.1 percent to 10.83 trillion yen, with a weaker yen helping raise receipts from overseas securities investments.
The figure was the largest for any six-month period since 1985, when comparable data became available.