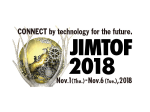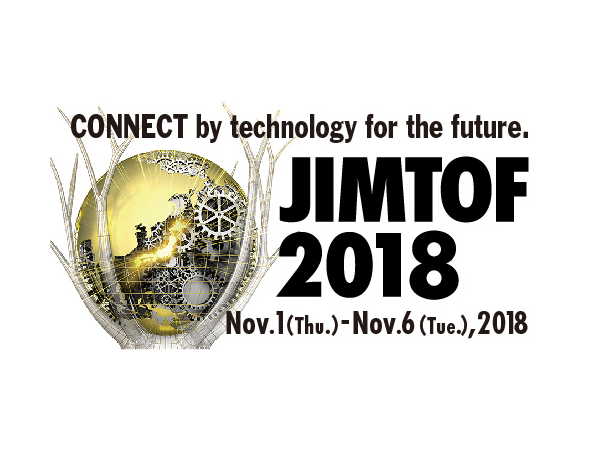 JIMTOF 2018 – The 29th Japan International Machine Tool Fair
Date: November 1 (Thu.) – November 6 (Tue.), 2018
Hours: 9:00~17:00
Venue: Tokyo Big Sight (Tokyo International Exhibition Center)
Organizers: Japan Machine Tool Builders' Association and Tokyo Big Sight Inc.
Official Website: http://www.jimtof.org
JIMTOF 2018 (The 29th Japan International Machine Tool Fair) will be held at Tokyo Big Sight over six days from November 1 (Thu.) to November 6 (Tue.), 2018.
JIMTOF has been held for more than half a century since its first show in 1962, and JIMTOF is one of the world's largest international technology shows that bring together the most cutting-edge technologies and products. And this is also comprehensive trade fair of manufacturing representing machine tool and every kind of peripherals.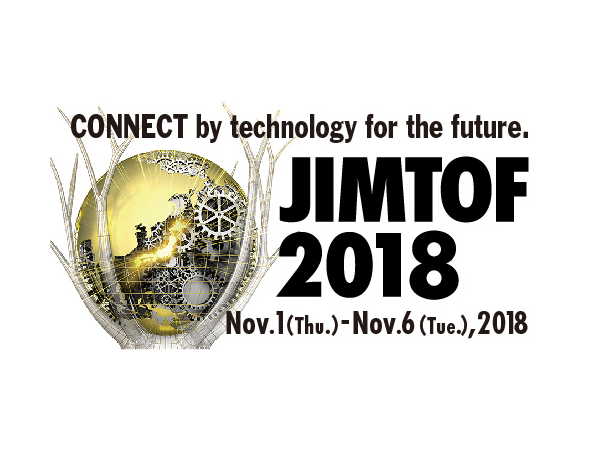 The Theme of JIMTOF2018
Currently, the public and private sectors are proactively deploying various measures to realize "Connected Industries" in which new value is created through different kinds of connections. With this in mind, JIMTOF2018 will be held under the theme of "CONNECT" and will be providing various initiatives.
Main Features of JIMTOF2018 — The 6 "Connects"
Connecting cutting-edge technology with the visitors – Enhance the appeal as an international technology trade show
Connecting the visitors with the exhibitors — Strengthen support for business meetings
Connecting the technology experience with the visitors – Attractive joint programs and special exhibits
Connecting Japan with the world – Strengthen efforts to attract overseas exhibitors and visitors
Connecting students with the future – Develop projects to secure and foster talent
Connecting people with a comfortable space – Provide high-quality services to visitors
Exhibit Category
Machine tools (Metal cutting, Metal forming)
Machine tool accessories/ High speed steel tools
Cemented carbide tools/ Diamond, CBN tools
Grinding wheels and abrasives /Gears and Gear Devices
Oil hydraulic, water hydraulic and pneumatic machinery
Precision measuring machines and instruments
Optical measuring instruments/ Testing machinery
Controller and related software (CAD/CAM etc.)
Other associated machinery and equipment, raw materials,technologies and publications