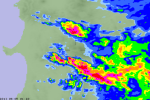 New rain forecasting system to start
Date: Aug 6, 2014
Source: NHK World
Japan's Meteorological Agency (JMA) will start using a new online forecasting system to track the strength of rainfall and movement of rain clouds. The system is capable of following rapid movement by rain clouds in a much more localized area.
The agency's current forecasting system shows rainfall strength and the movement of rain clouds in a one kilometer square range.
The new system will have 16 times as much accuracy as the current system. It will be able to show cloud movement every quarter of a kilometer square, or 250 meters square. It can provide localized forecasts 30 minutes ahead of the weather and will do so every 5 minutes.
The system will employ land ministry's radars and use data from about 9,000 rain gages set up by local municipalities to augment data from the agency's own gages.
The system will go online 1 PM, Thursday and be available to the public on smartphones and the agency's website.
---
Click images to enlarge.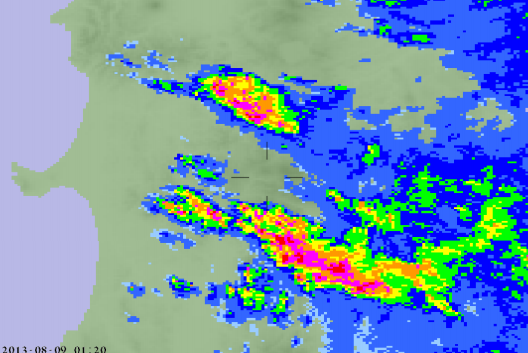 Precipitation Nowcast: 1km Resolution (Old)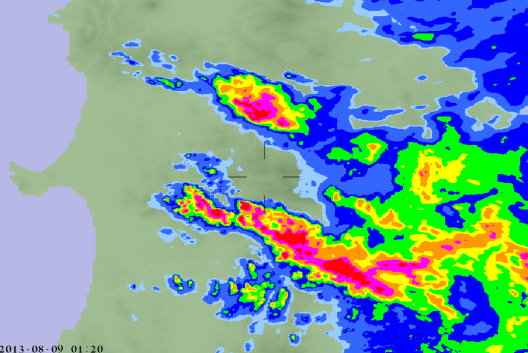 Precipitation Nowcast: 250m Resolution (New)