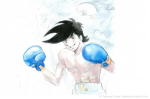 Japan Expo 2014 in San Mateo, CA
Date: August 22(Fri)-24(Sun), 2014
Venue: San Mateo Event Center
Organizer: Japan Expo
Official Website: http://www.japan-expo.org/en/
Japan Expo is delighted to introduce its Anime Guest of Honor, Akihiro KANAYAMA, who's contributed to many major animation works, among which Ashita no Joe!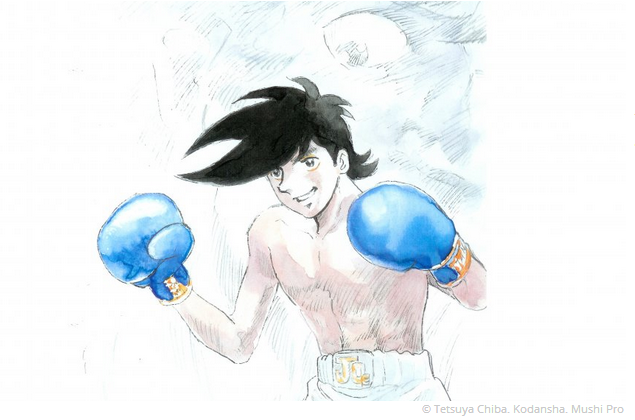 Profile
Akihiro KANAYAMA decided to become a mangaka after reading Shin Takarajima (The New Treasure Island) by Osamu TEZUKA, the famous God of manga.
He published his first manga in 1964 but soon left his publishing company to work at the famous animation studio Mushi Productions in 1965 and join the new animators' team working on Jungle Taitei (Kimba the White Lion). He then worked on most of the studio's productions.
In 1973, he was be part of the new animation project Ashita no Joe (Tomorrow's Joe). He was one of the leading animator, along with Akio SUGINO and the late Shingo ARAKI.
After Mushi Productions closed, he started working as a freelance animator for 3 years, before joining the new animation studio Nihon Sunrise (which later became Studio Sunrise) and worked on most of giant robots animations as Tôshô Daimos (Dynamo / Starbirds), Chô Denji Robot Com-Battler V (Combatora V), Chô Denji Machine Voltes V (Five) (Boltes Five) broadcasted in the USA by the Japanese toy maker company Bandai / Popy and the American toy maker company Mattel, as Shogun Warriors.
He kept on working for Studio Sunrise until he retired in 2011. He's now working as a freelance manga writer and does some exhibits of his art works.
Major works
1965 – Jungle Taitei (in-betweener, key animator)
1973 – Ashita no Joe (chara-designer, animation director, key animator)
1976 – Chô Denji Robot Com.Battler V (animation director, key animator)
1977 – Chô Denji Machine Voltes V (Five) (chara-designer, animation director, key animator)
1978 – Tôshô Daimos (chara-designer, animation director, key animator)
1984 – Chôu Jikû Kidan Southern Cross (Robotech 2nd part) (animation director)
1988 – Yoroiden Samurai Troopers (animation director)
---