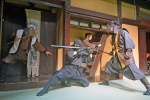 TB Group Launches Sales of New Hokkaido Tour Featuring Accommodation at Renowned Noboribetsu Hot Springs, Ninja Show, and Visit to a Swordsmith Forge
Date: Oct 31, 2017
Source: JTB Group
TOKYO – JTB Group, Japan's largest travel agency, through JTB Sunrise Tours, its tour brand dedicated to bringing foreign tourists to Japan, has launched sales of a brand-new bus tour plan that invites foreign visitors to experience the majestic nature and rich Japanese culture of central Hokkaido, a favorite destination of tourists to Japan.
This conveniently designed tour departs from Sapporo Station in Sapporo, Hokkaido's urban capital, and takes visitors on a 2 days and 1 night all-bus-travel plan before returning them once again to Sapporo Station. Guests will stay at the Meitounoyado Park Hotel Miyabitei located in central Noboribetsu Hot Springs, Hokkaido's most famous hot springs resort area which is immensely popular even among Japanese people. Visitors have access to hot springs with many benefits as well as the nearby River Oyunuma Natural Footbath, a rare natural hot spring river footbath.
This plan has been carefully designed to deliver the breathtaking nature and rich Japanese culture of central Hokkaido to visitors in a single trip. An English-speaking tour-guide interpreter will accompany guests to ease and disencumber English speaking visitors from any concerns over the language barrier.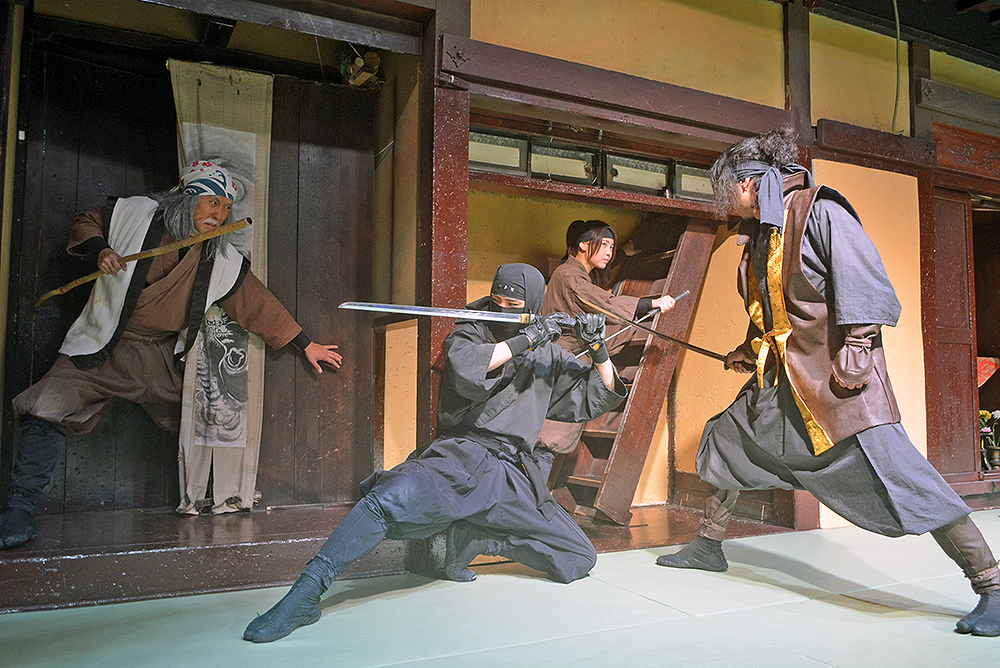 Ninja Show at Noboribetsu Date Jidaimura
Bask in the natural grandeur of central Hokkaido
Experience kayaking on Lake Shikotsu, boasting an unparalleled water quality in Japan with water so clear that the lake bottom can be seen from the surface.
Take a trip to Showa-shinzan, a volcano in the Toya Caldera and Usu Volcano Global Geopark, accredited as a UNESCO World Geopark.
Experience Japanese culture
Visit Noboribetsu Date Jidaimura, a historical theme park that recreates an Edo Period village to watch exciting Ninja and Oiran concubine themed shows.
Visit the Date Reimei-Kan swordsmith forge to see a master swordsmith ('katana-kaji') craft a Japanese sword.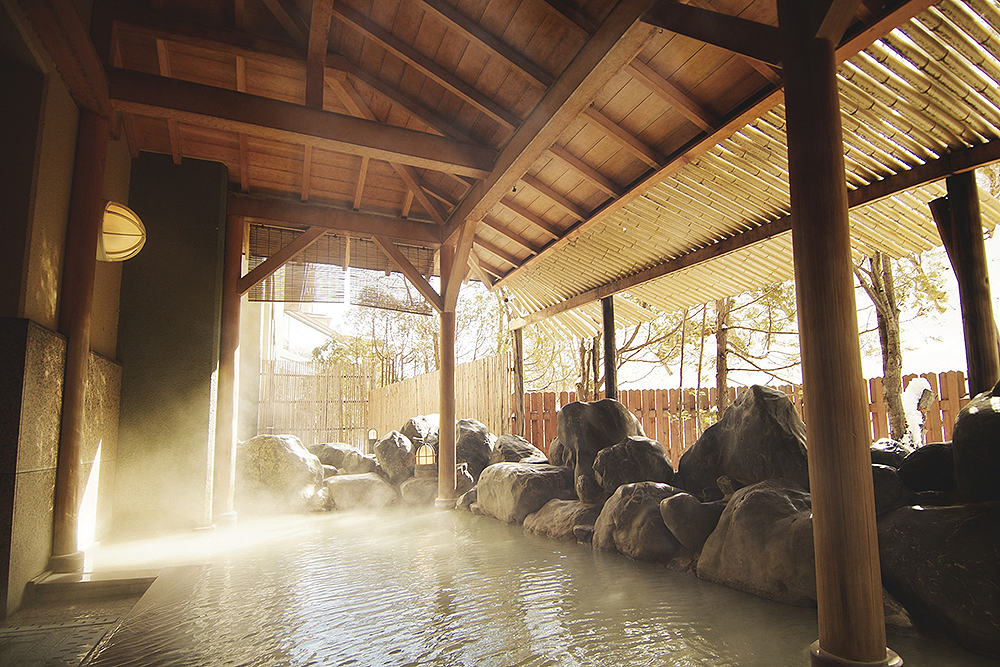 Bathhouse at Meitounoyado Park Hotel Miyabitei in Noboribetsu Hot Springs
The Noboribetsu International Tourism and Convention Association had this to say about the special appeal of Noboribetsu Hot Springs:
"Noboribetsu Hot Springs (aka. Noboribetsu Onsen) has been healing the body and souls of innumerable visitors with bountiful and diverse springs, even by Hokkaido standards. Powerful expressions of nature in every season set this spa area apart from others. These include Jigoku-Dani (Hell Valley), whose subtle boiling sounds can still be heard today; Oyunuma Pond, a gourd-shaped water mass with a circumference of about 1 km formed by an explosion crater at Mount Kuttara; and the River Oyunuma Natural Footbath, a hot spring river that meanders through lush nature.
Apart from hot springs, there are also special festivals that include the 'Noboribetsu Jigoku Festival', where the Enma Daio (King of Hell) makes an appearance; 'Noboribetsu Onsen Hot Spring Festival', that is held to celebrate and pray for the area's hot springs and people's good health; and the area's number one attraction: 'Demons' Fireworks in Hell Valley,' featuring hand-held fireworks launched to honor Yukijin, ogre god of the hot springs1."
Reservations can be made on JTB Group's tour reservation website JAPANiCAN.com, where visitors can also book tours, hotels and ryokans throughout Japan.
Sales Venues
JAPANiCAN.com
http://www.japanican.com/en/tour/detail/ECS2H00211HHS