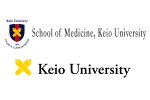 Keio Univ. to test injections to ease spinal cord injuries
Date: Jun 19, 2014
Source: The Japan News
Jiji Press: A team led by Keio University said it will start a clinical trial aiming to ease paralysis and other conditions stemming from spinal cord injuries by beginning treatment on patients soon after they are injured.

In the trial, the team of researchers will inject hepatocyte growth factor, or HGF, a protein that helps revive the liver, within 78 hours after a subject's spinal cord is damaged.
After the initial dose, the participating patients will be administered HGF four times a week to allow the researchers to observe how well their abilities to move improve and how much nerve cell regeneration progresses, the university said Monday.
Many serious spinal cord injuries cannot be effectively treated. The researchers hope HGF can improve the condition of about 80 percent of new spinal cord injury sufferers. In Japan, about 5,000 people are estimated to suffer from such injuries every year.
HGF is known to be effective in protecting and regenerating nerve cells. The protein is being tested in a clinical trial for patients suffering from amyotrophic lateral sclerosis, or ALS, a fatal neurological disease.
People with injured spinal cords often suffer lingering paralysis as inflammation in and around the damaged portions kills surviving nerve cells.
Keio University Prof. Hideyuki Okano and his colleagues, including Masaya Nakamura, an associate professor at Keio, have reported that in experiments on mice and primates HGF injections after spinal cord injuries curbed such inflammation, led to nerve cell regeneration and significantly eased paralysis.
They also said they confirmed the HGF treatment's safety and established a method to assess the effectiveness of the treatment.
The clinical trial will be conducted at two medical institutions in Japan, the names of which are being withheld. The therapy will be applied to spinal cord injury patients in serious condition, including those with motor nerve paralysis, with their consent.