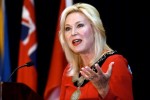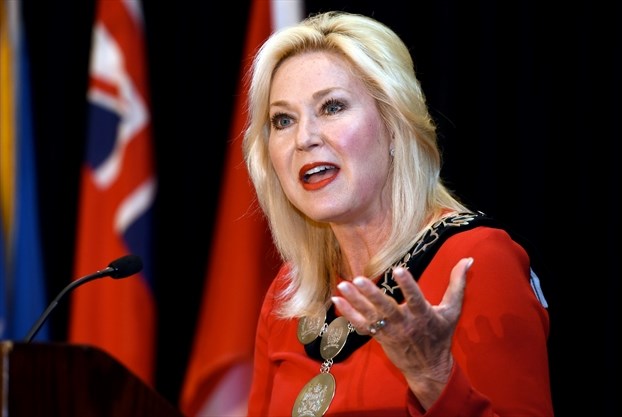 Q&A: Mayor Bonnie Crombie shares what happened on trade mission to Japan
Date: Oct 6, 2017
Source: www.mississauga.com by Rachael Williams
Mississauga Mayor Bonnie Crombie admits she was surprised to see her face in two Japanese daily newspapers when she arrived in Nagoya for an economic development mission.
"We were on the front page, that our investment mission was in town," she remarked in an interview with The News.
One of the articles, entitled "Merits of Investment in Mississauga," focused on the city's thriving aerospace cluster, with 330 companies employing 27,000 people.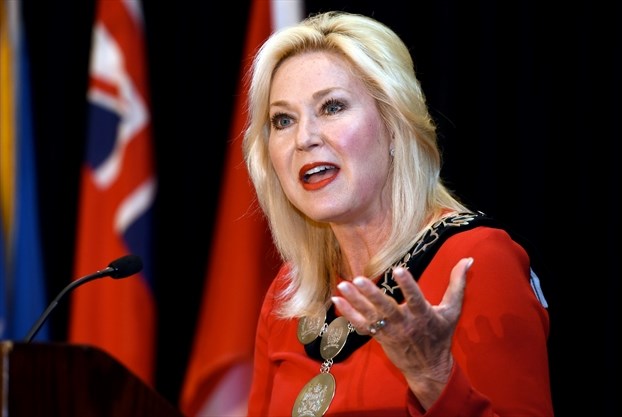 Mississauga's Mayor Bonnie Crombie brought her "State of the City" address to the members of the Mississauga Board of Trade during a MBOT lunch at the Mississauga Convention Centre Tuesday. Sept 19, 2017. – Rob Beintema/Metroland
And that's exactly what Crombie and her team was trying to sell.
Crombie was a keynote speaker at Aeromart, one of Japan's largest aerospace conferences, alongside representatives from the provincial and federal government. Taking advantage of the opportunity to sell the city to top-tier businesses in the aerospace industry, Crombie attended roughly 30 meetings with interested parties.
"We have a very strong value proposition," she said, including the proximity to Pearson International Airport, the pre-existing presence of Japanese companies, access to supply chains and skilled talent.
The sales pitch worked. Tohmei Industries, a renowned Japanese aerospace company recently announced they have chosen to invest in Mississauga. Tomhei works closely with companies such as Mitsubishi Heavy Industries to assemble components of Bombardier aircraft. In Japan, Tohmei's main customers include Mitsubishi Heavy Industries, Kawasaki Heavy Industries, Subaru, the Ministry Of Defense, and the Japan Aerospace Exploration Agency.
We sat down with Mayor Crombie to chat about the trade mission and the city's blossoming relationship with Japan.

Continue reading »