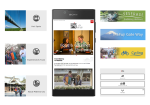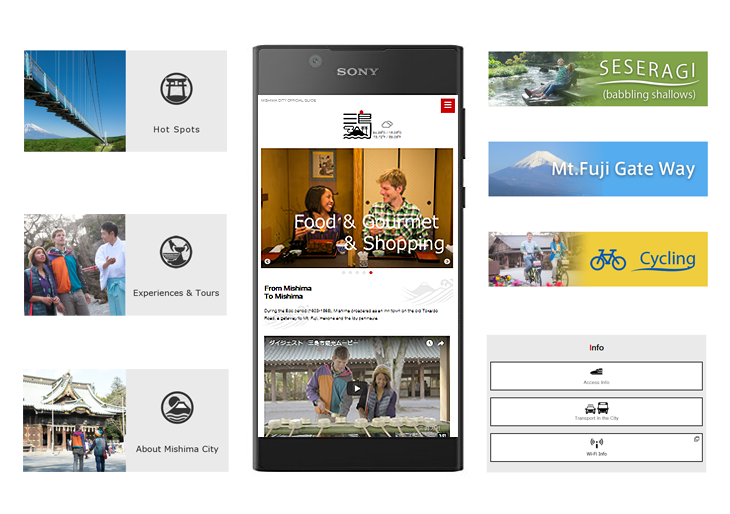 Mishima City in Shizuoka Pref., Gateway to Mt. Fuji, Launches Six-Language Smartphone-Friendly Website for Foreign Tourists
Date: Mar. 28, 2018
Source: Commerce and Tourism Division, Mishima Municipal Government
Against the backdrop of an increasing number of foreign travelers, the Mishima Municipal Government has launched a smartphone-friendly multilingual website on tourist information designed to share information on Mishima City's tourism and historic landscapes so that foreign visitors can enjoy traveling the city to a greater degree. The languages used on the website are Japanese, English, simplified Chinese, traditional Chinese, Korean and Thai.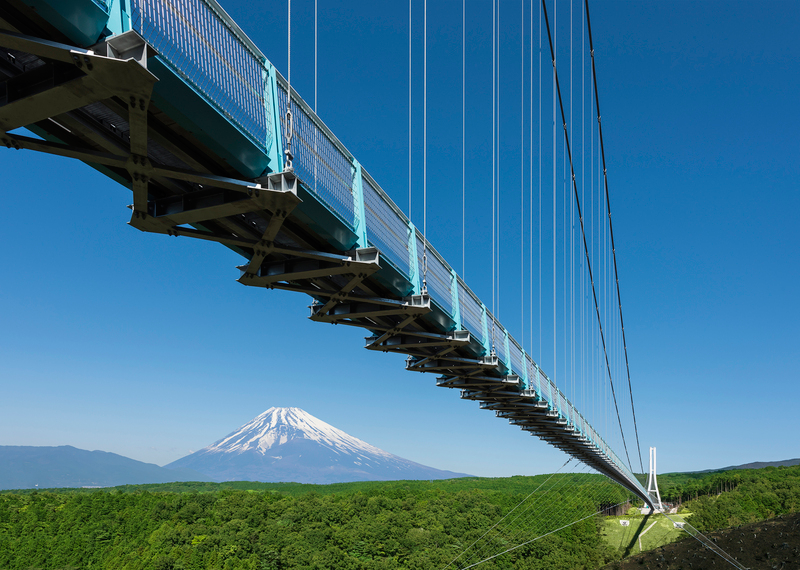 Mishima Skywalk
Japan's longest pedestrian suspension bridge, boasting a total length of 400 meters.
Come walk in the blue yonder on the Skywalk suspension bridge, enjoying the fantastic vista of majestic Mt. Fuji, the vast waters of Suruga Bay and the layered phalanx of Izu mountains, all changing their charms with the seasons.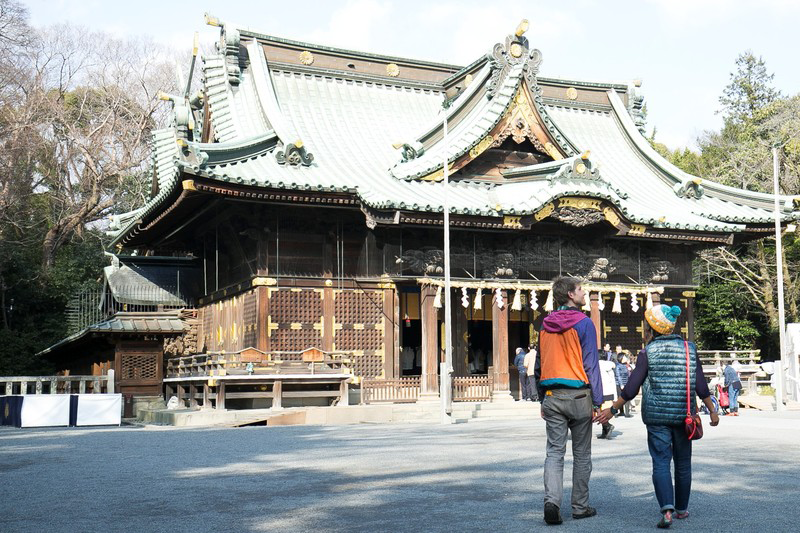 Mishima Taisha Shrine
Long the head shrine of the ancient lands of Izu peninsula, this shrine was held to be the greatest divinity of the Tokaido Road (Edo-Kyoto highway). Taking the local name of Mishima, it is famous as the place where Minamoto-no-Yoritomo, who founded the first samurai government in Japan, prayed when raising an army and in winning early victories in the many battles he fought.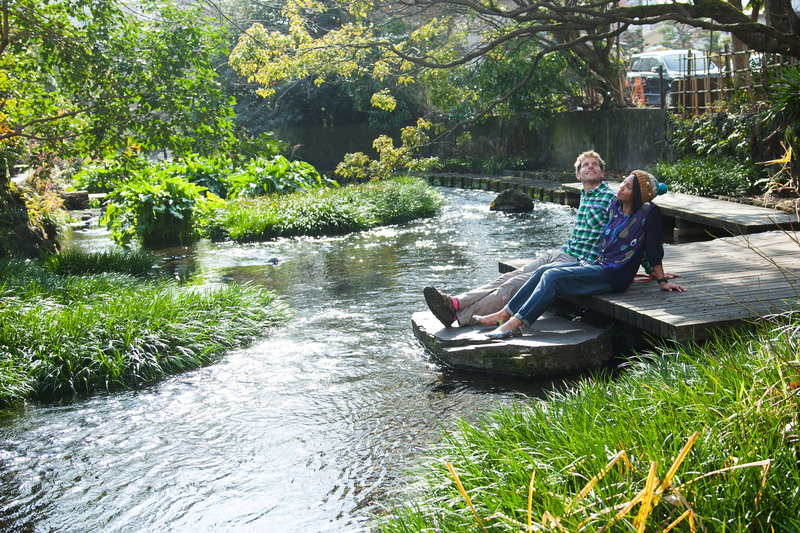 Seseragi (Babbling Shallows)
This river is one of the spots that offers the true sense of "water-capital Mishima".
Fed by the spring water of Kohama Pond in Rakujuen Park that comes from the riverbed water of Mt. Fuji, this exquisite babbling flow is the backdrop to dancing fireflies in early summer.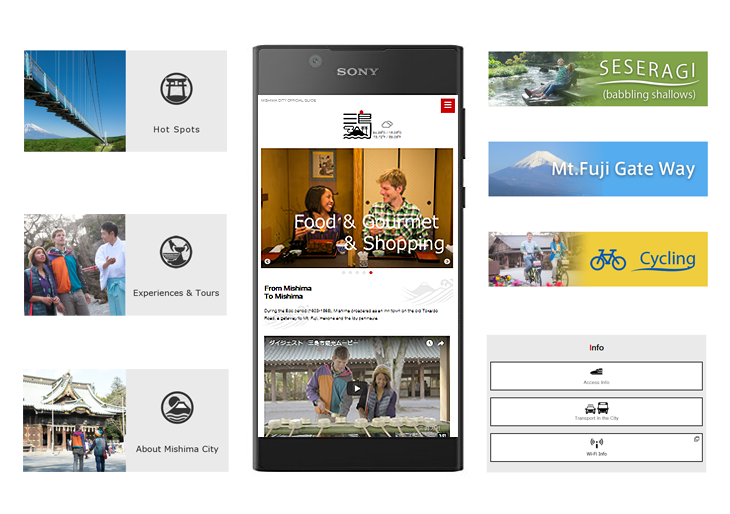 Smartphone-friendly website for Mishima City tourism information

About Mishima City
Mishima City is situated in the eastern part of Shizuoka Prefecture, central Japan, and is easily accessible from the Tokyo metropolitan area in about one hour by Shinkansen bullet train. Furthermore, the city has fascinating features such as the historic "Mishima Taisha Shrine," the "Mishima Skywalk," Japan's longest suspended bridge, and beautiful limpid streams running through the city. The number of foreign tourists visiting the city has been rising in recent years as the city is also functioning as a gateway to neighboring sightseeing destinations such as Mt. Fuji and the Izu Peninsula and partly because cycling competitions for the 2020 Tokyo Olympic and Paralympic Games are scheduled to be held in Izu City.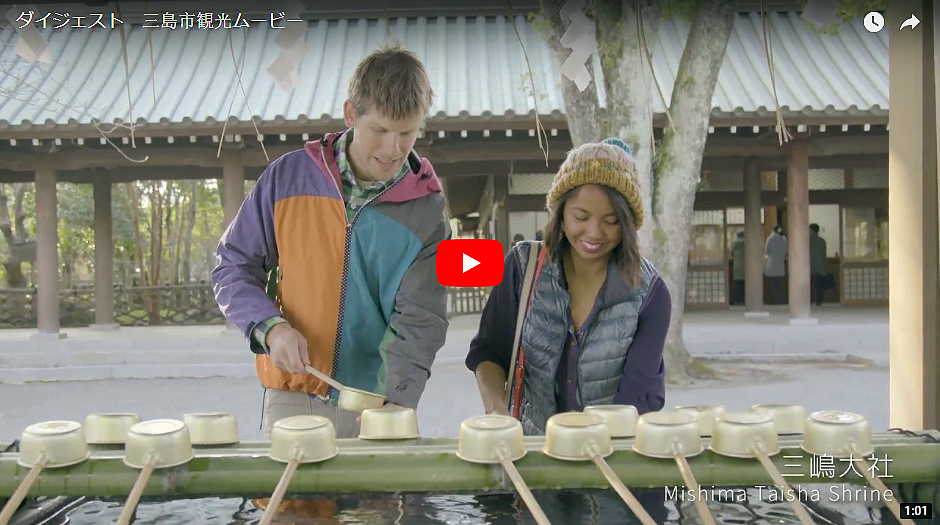 Mishima City Tourism Video
Check Hotels, Ryokans(Inn), Hot springs and Landmarks in Mishima City, Shizuoka Prefecture