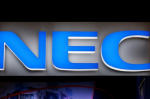 Japan's NEC considers buying Civica for $1.2 billion: Sky News
Date: July 13, 2017
Source: Reuters
Japanese information technology company NEC Corp (6701.T) is looking at buying British software firm Civica for 900 million pounds ($1.2 billion) and has hired advisors to work on an offer, Sky News reported.
An auction for Civica, one of the UK's biggest public sector software providers, began several weeks ago and has drawn initial offers from three private equity firms – London-based BC Partners, Berkshire Partners and the Swiss-based Partners Group (PGHN.S), Sky News said, citing an industry source.
A spokesman for NEC said the company is "always considering a wide range of business possibilities, but that nothing has been decided at this time."
Representatives for Civica were not immediately available for comment outside regular business hours.
OMERS Private Equity acquired Civica from 3i in 2013 for 390 million pounds, according to Thomson Reuters LPC data.