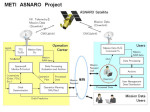 NEC to seek satellite orders from abroad
Date: Jul 2, 2014
Source: NHK World
Japanese electronics maker NEC is eyeing rising global demand for satellites. The company has unveiled a new plant to produce satellites in Tokyo.

The facility went into operation in June. It was built for around 95-million dollars, partially subsidized by Japan's government.
NEC officials say the plant will enable the firm to produce up to 8 satellites at once. That's double the company's previous capacity.
The facility has a workroom with an interior height of over 20 meters for assembling satellites, and an 8-meter-diameter chamber for checking equipment functions.
NEC has won contracts in Japan and is seeking orders from overseas. A senior official in charge of satellites says the facility will help minimize costs, as it can be used to handle the entire process, from production to equipment testing.
Mitsubishi Electric is also stepping up its satellite business. Last year it doubled the production capacity of its plant near Tokyo.
---
NEC's Satellite Systems

In the ASNARO Project organized by the Ministry of Economy, Trade and Industry (METI), NEC is developing an advanced earth observation small satellite (300 to 500 kg class) based on its NEXTAR standard satellite bus system.
The METI ASNARO Project
The METI ASNARO Project is currently in progress, with launch scheduled for fiscal 2012. As part of this project, NEC is responsible for developing and manufacturing the ASNARO satellite system.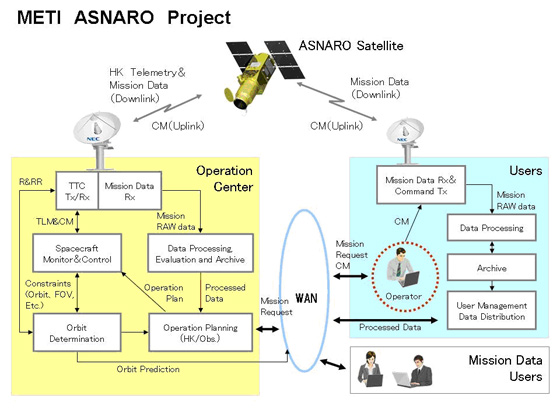 The goal of the ASNARO Project is to establish new technologies for developing, manufacturing and operating satellites aiming for shortening delivery and reducing cost. Utilizing these technologies, a small earth observation satellite with sub-meter-class resolution is developed.
Features of ASNARO
High resolution
High agility
High data rate transmission
For more details, click here.