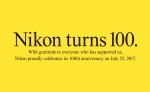 Nikon proudly celebrates its 100th anniversary on July 25, 2017
Date: July 25, 2017
Source: nikon.com
Founded in 1917, Nikon began as a manufacturer of precision optical glass.
In 1925, the company expanded into optical instruments, introducing the world's first microscope with a revolving nosepiece and interchangeable objectives — JOICO. Since then, Nikon microscopes have helped to advance science and technology all over the world, such as playing a key role in recent Nobel Prize winning stem cell discoveries.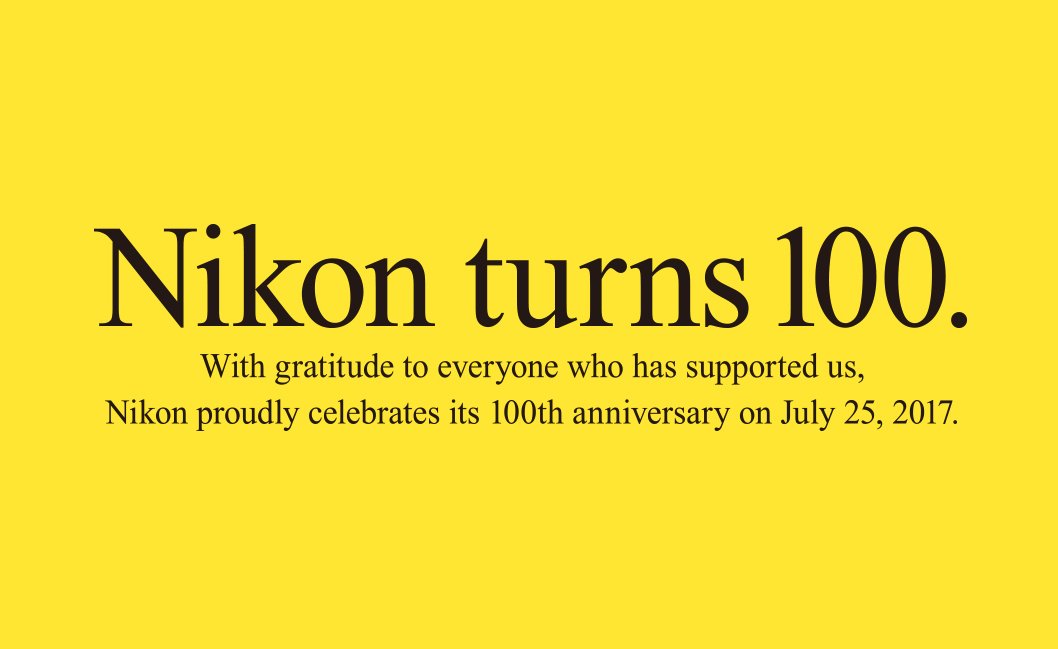 Next came the renowned NIKKOR camera lenses, which debuted in 1932. The first camera to wear the "Nikon" badge was the Model I, a small-sized camera launched in 1948.
Then in 1950, Nikon cameras and lenses moved into the spotlight when The New York Times hailed their superior performance, saying they had "created a sensation among magazine and press photographers."
The introduction of the Nikon F — the first SLR camera with interchangeable lenses — in 1959 truly established Nikon and NIKKOR as the brands of choice for serious photographers around the globe.
In 1971, a Nikon travelled to the moon on Apollo 15, and in 1978, another accompanied Japan's leading explorer, Naomi Uemura, to the North Pole.
From outer space to the most remote spaces on earth, Nikon cameras have recorded many of the most remarkable moments of the last half century and more.
Nikon is also about lighting a pathway to the future.
The digital era relies on Nikon ultra-precise optics such as next-generation lithography technologies capable of printing 50,000 lines of digital circuity on a silicon chip just one millimeter wide. Or, for example, the fact that most smartphones may feature a high-definition panel manufactured by a Nikon FPD Lithography System. In fact, Nikon is a major player behind the scenes in countless areas ranging from life sciences to computer science. These innovations are advancing human society and contributing to peoples' lives every day.
We sincerely appreciate your support over the past 100 years.
It is the trust that customers like you put in the name Nikon that keeps us striving for the next challenges, and pursuing the limitless possibilities of light. That is the core spirit of Nikon.
For the coming 100 years as well, we hope to continue moving art, science, and human society forward.