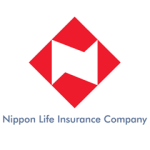 Nippon Life to sell Japan stock fund in India
Date: Aug 3, 2014
Source: NHK World
India's rich are increasingly looking for new ways to invest their money as the country's economy continues to expand. To tap this growing demand, Japan's leading life insurer is launching a mutual fund to be sold in India that focuses on Japanese stocks.
Sources say Nippon Life Insurance Company will start selling shares of the fund in India later this month.
It will be a joint operation between the firm's investment affiliate and a subsidiary of major Indian conglomerate Reliance Group.
Sources say the companies have already obtained regulatory clearance from Indian authorities. This will be the first mutual fund to be sold in India with a focus on Japanese shares.
Although India's economy may not be growing as fast as before, it's still expanding by some 4 percent annually. The overall balance of investment trusts in the country has grown more than 6-fold over the past decade.
More and more Japanese companies are entering fast-growing Asian markets. Analysts are watching to see whether Nippon Life will succeed in getting India's wealthy to invest more in Japanese firms.