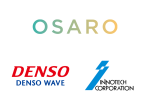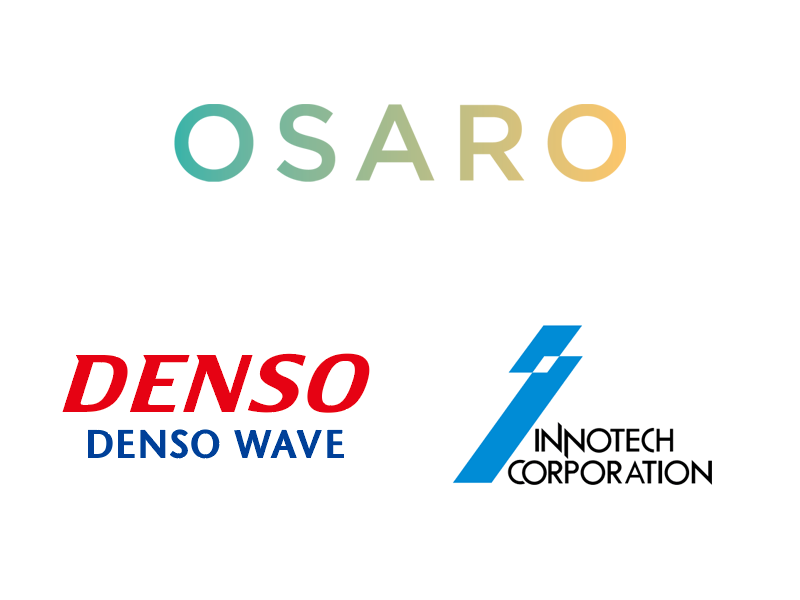 Osaro And DENSO WAVE Unveil New Food Automation Technology At FOOMA JAPAN 2018
Date: Jun 11, 2018
Source: Osaro
SAN FRANCISCO, June 11, 2018 – Osaro promised in 2016 to create advanced intelligent robotics software solutions for large scale, commercial use cases by applying its proprietary AI technology. Today, Osaro is delivering on that promise by expanding the scope of their deep reinforcement learning platform to the food industry with its latest solution, Osaro FoodPick.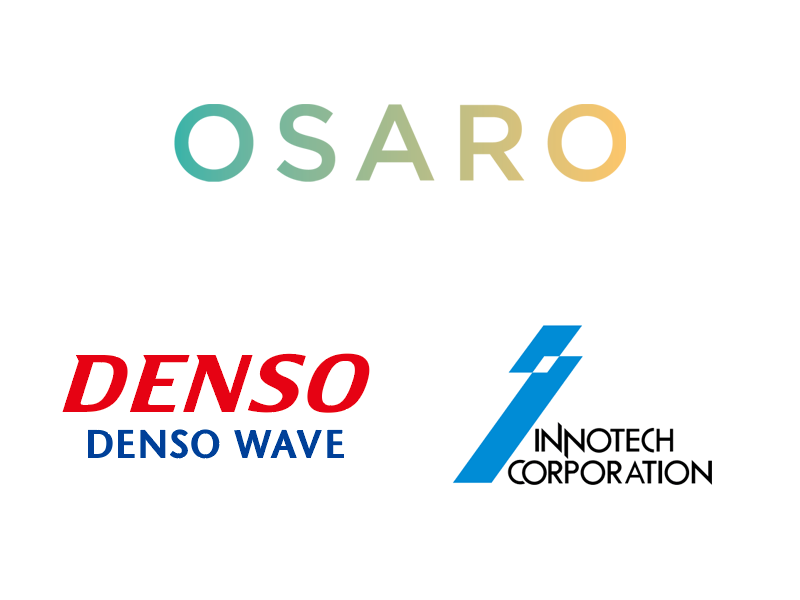 In collaboration with DENSO Robotics, and in consultation with Innotech Corporation, Osaro is proud to publicly unveil FoodPick, which performs automated food assembly tasks using deep learning and other AI and robotics techniques. This long sought-after solution is now a reality and on display at DENSO WAVE's booth at FOOMA JAPAN 2018.
"Osaro is excited to show the power and flexibility of our platform to integrate DENSO WAVE for use in food applications," said Osaro's CEO Derik Pridmore. "With its competitive labor force and high capital costs, Japan's food suppliers have been hungry for more advanced automation technologies for a long time, and we are honored to be announcing Osaro's FoodPick here at FOOMA 2018."
To drive this development, Osaro has partnered with DENSO WAVE, a producer of automated data capturing products and industrial robots headquartered in Aichi, Japan. This collaboration combines DENSO Robotics, and Osaro's artificial intelligence specifically designed for automating non-uniform food assembly. Osaro's system has the ability to reduce labor requirements, minimize energy consumption, ensure safety, and maximum returns for the food machine industry. Without sacrificing speed, accuracy, or flexibility, Osaro has successfully achieved a new food system delicate enough to pick and place karaage chicken into a bento box. It is able to consistently assemble non-uniform items in a beautiful manner.
The Osaro team behind this new software is excited for the opportunity to showcase their work at FOOMA JAPAN 2018, an international food machinery and technology exhibition running from June 12-15 in Tokyo. Osaro personnel will be available for meetings at DENSO WAVE's booth: 6T-23 at the Tokyo Big Sight exhibition center.
Osaro is also pleased to announce the successful deployment of its technologies at Innotech's Yokohama headquarters, a major milestone in an ongoing partnership between Osaro and the electronics corporation. Osaro plans to continue to work with Innotech to introduce further sophistications to its picking system, including improvements in classifying error instances, 6D picking, and enhancing accuracy even with the most challenging goods. Innotech is currently accepting meetings to privately demo Osaro's technology with companies serious about investing in AI automation, especially in the food assembly and e-commerce logistics sectors.
"Innotech was founded in the 1980s and has seen many technological revolutions since. Our staying power has been generated by investing in groups that are the cutting edge of R&D," says Yosuke Kaburagi, Director of Robotics Automation Projects at Innotech. "In today's landscape, that means providing reliable automation products to our end users. We are accomplishing that by teaming up with Osaro, and offering new AI technology that is just now becoming possible."
About Osaro:
Osaro is a San Francisco based machine learning company offering integrated perception and control software for industrial scale robotic deployments (ASRS systems, auto manufacturing, food prep, ecommerce, etc). The company's vision and control software solutions incorporate deep learning, reinforcement learning, sensor fusion, motion planning and other techniques. Osaro is focused on deployable functionality compatible with various robots and sensors. The company's cloud-based data and GPU infrastructure is designed for the most flexible intelligent picking system on the market. Osaro began deploying its first solution, OsaroPick, which integrates with e-commerce automated storage and retrieval systems, in Japan in early 2018.