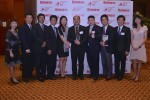 Panasonic Factory Solutions Asia Pacific Wins "Food Manufacturing Solutions" Award 2014
Date: Aug 13, 2014
Source: Panasonic Corporation
In recognition of the successful establishment of its indoor agriculture facility last October, Panasonic Factory Solutions Asia Pacific (PFSAP) won the "Food Manufacturing Solutions" accolade at the Inaugural International Business Awards 2014 organised by Singapore Business Review.
The award recognises the best and the brightest among Singapore's foreign firms, those which have significantly enhanced their business within the Southeast Asia region through the development and implementation of new projects. This year, 39 companies from 17 different countries were awarded.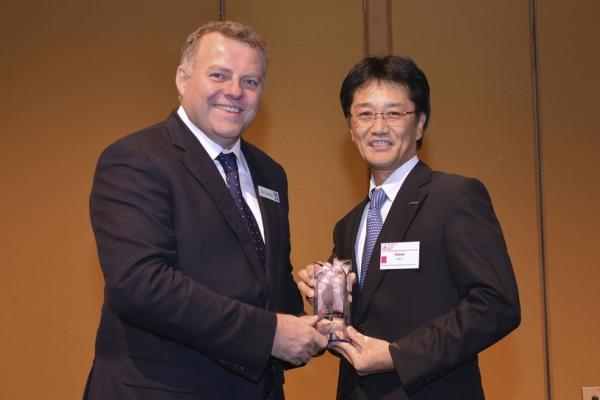 Panasonic Factory Solutions Asia Pacific Managing Director Mr. Hideki Baba received the award from SBR's Editor-in-Chief, Mr. Tim Charlton, at the ceremony held at Conrad Centennial Singapore.
During his acceptance speech, Mr. Baba highlighted the significance of the "Food Manufacturing Solutions" award as a testament to having overcome many challenges in setting up its first licensed soil-based indoor vegetable farm in the country. The company applied its factory automation expertise in order to successfully cultivate premium Japanese produce via controlled, optimised conditions. Recently, PFSAP announced its first commercial supply to Ootoya chain of Japanese restaurants in Singapore.
"Our vision is to create a better life, a better world through eco and sustainable urban farming. Through Panasonic's safe, pesticide-free, fresh and high quality vegetables, we hope to improve food quality and contribute to a more stable food supply worldwide."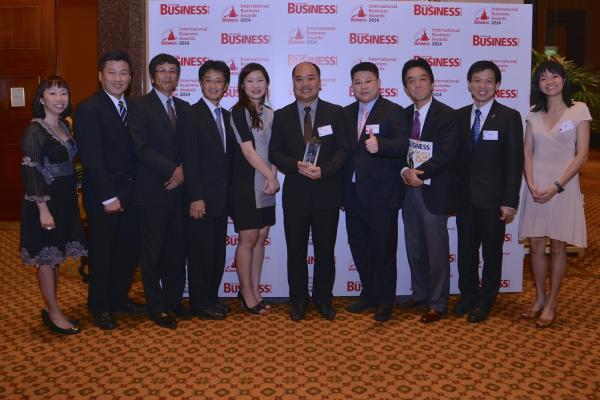 This is the first award that PFSAP has received for its agriculture business. The company is committed to expand its business regionally and globally in future through innovative agriculture solutions.