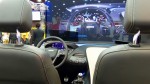 Panasonic Showcases Automated Driving Technologies and Systems Using Big Data at the 21st ITS World Congress 2014
Date: Sep 15, 2014
Source: Panasonic Corporation
Leading global systems-solutions provider Panasonic Automotive Systems Company of America has exhibited and demonstrated a range of advanced technologies that support automated and connected vehicles at the 2014 Intelligent Transport Systems World Congress (ITS), held at Cobo Center in Detroit, U.S.
Since 2011, Panasonic Automotive has been the world's largest supplier of automotive infotainment systems, according to IHS Automotive*. Panasonic's industry-leading infotainment systems combine advanced connectivity with rich content and easy operation, bringing together convenience and vision technologies in ways that enhance awareness, entertain and delight drivers.
Panasonic Automotive's participation at this year's ITS showcased its commitment to raising the standard for transportation systems and traffic management, while contributing to a cleaner environment, consumer comfort, choice and safety, and community life.
In keeping with the 2014 World Congress theme of "Reinventing Transportation in Our Connected World," the company's exhibit space spotlighted Technology for the Connected Car and Big Data Solutions.
"For Panasonic it's all about the consumer experience and making sure that we find ways to enhance that experience, either through audio enhancements or through safety enhancements inside the vehicle," said Tom Gebhardt, President of Panasonic Automotive.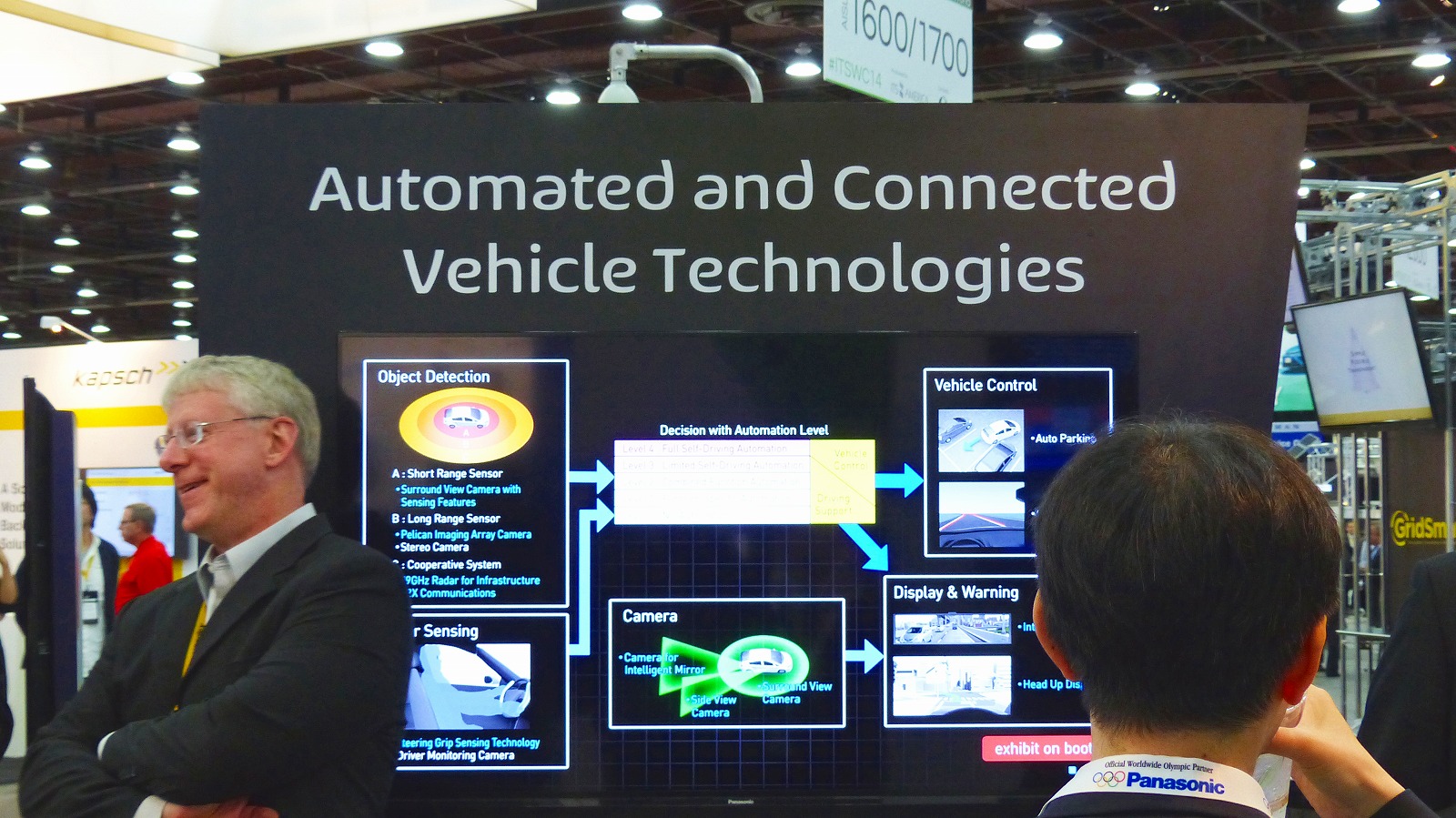 Panasonic's focus on Automated and Connected Vehicle Technologies.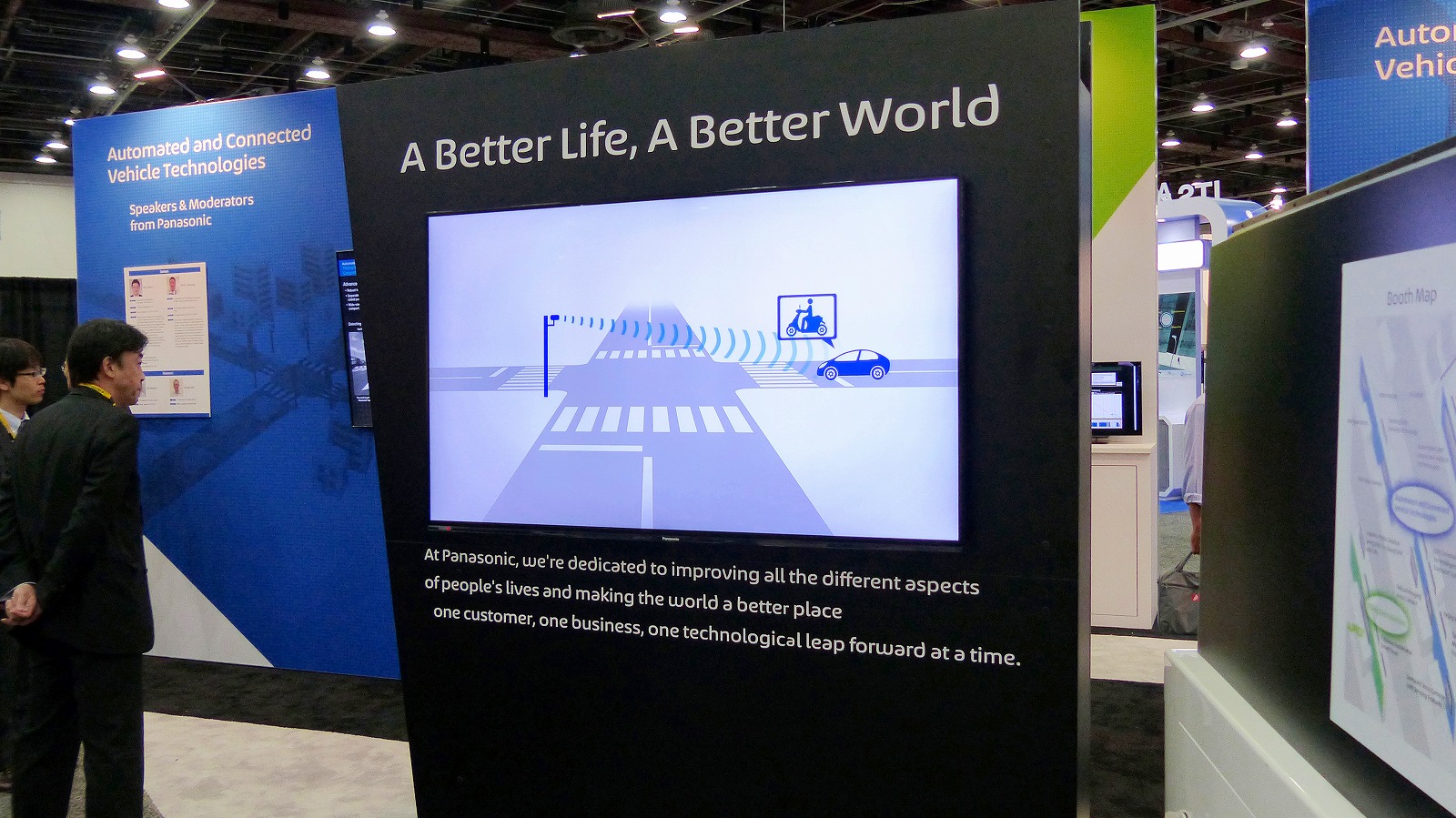 Panasonic's focus on Intelligent Transport Systems Big Data solutions.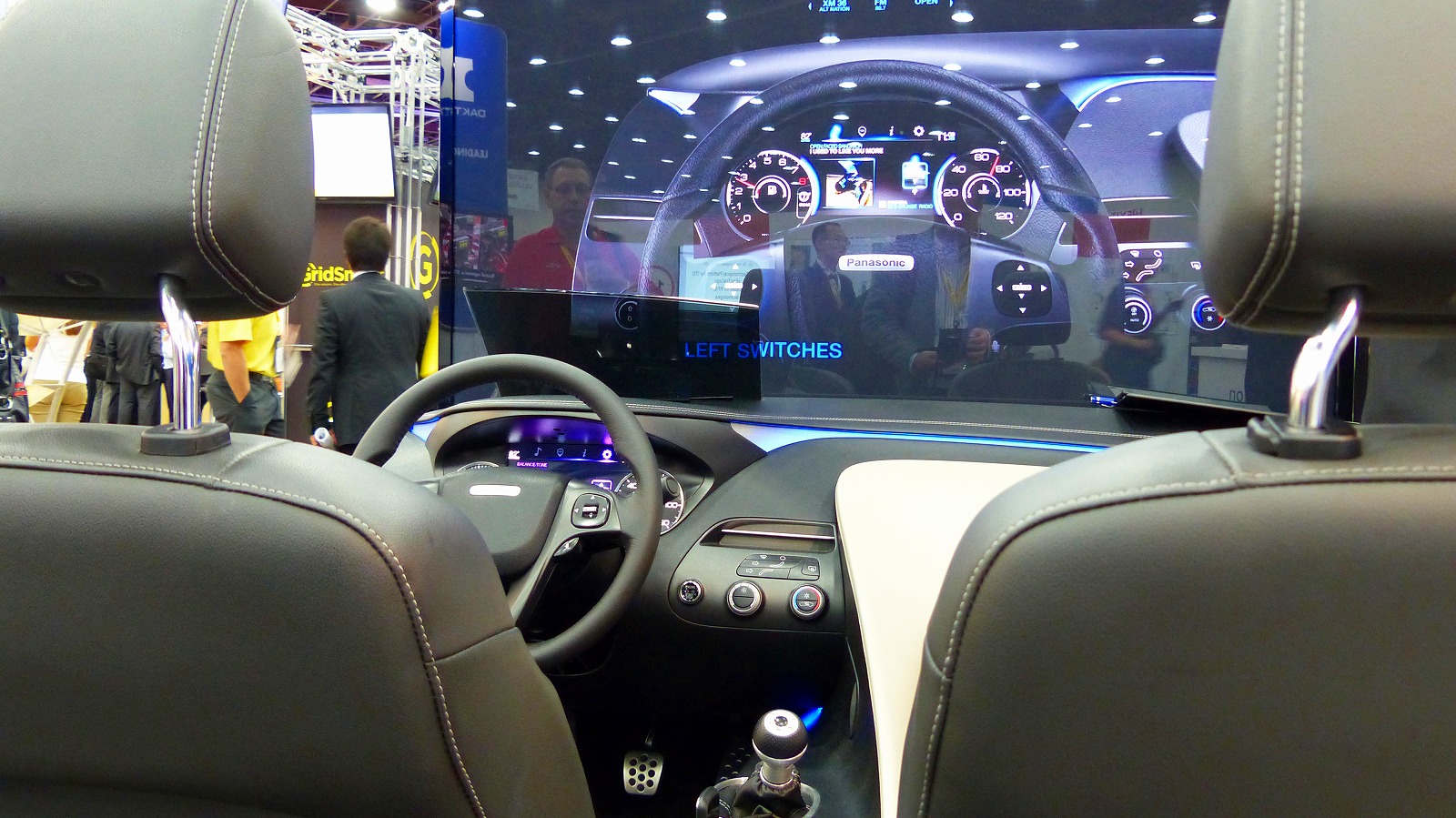 Vision buck featuring medium HUD, cluster display and steering wheel switches.