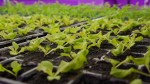 Panasonic Contributes to Singapore with First Indoor Vegetable Farm
Date: Aug 11, 2014
Source: Panasonic
Panasonic Factory Solutions Asia Pacific (Panasonic) announced its pilot commercial supply of locally-harvested vegetables to Japanese restaurant, Ootoya on July 31st. The premium Japanese crop varieties are cultivated in the country's first licensed indoor vegetable farm with controlled and optimised conditions.

Panasonic reporter Li Min reports about the announcement with Ootoya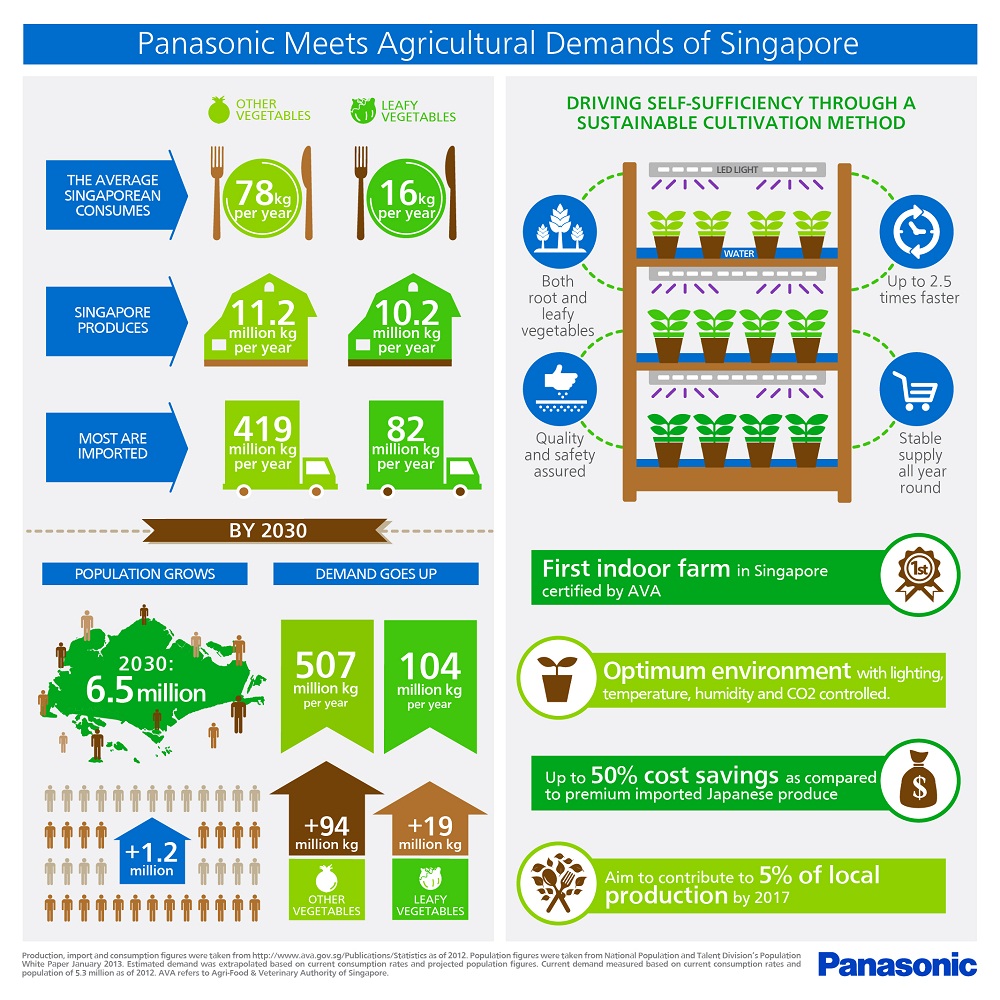 The indoor agriculture facility currently produces 10 types of vegetables – green and red leafy lettuce, mizuna (potherb mustard), mini red and white radish, rocket lettuce, basil, ooba (mint herb), mitsuba (wild parsley) and baby spinach. Both leafy and root vegetables are cultivated in the controlled soil-based environment with LED lighting. At present, total production capacity is at 3.6 tonnes annually. Through this local indoor cultivation, customers can potentially gain significant savings compared to purchasing similar premium Japanese produce that are imported.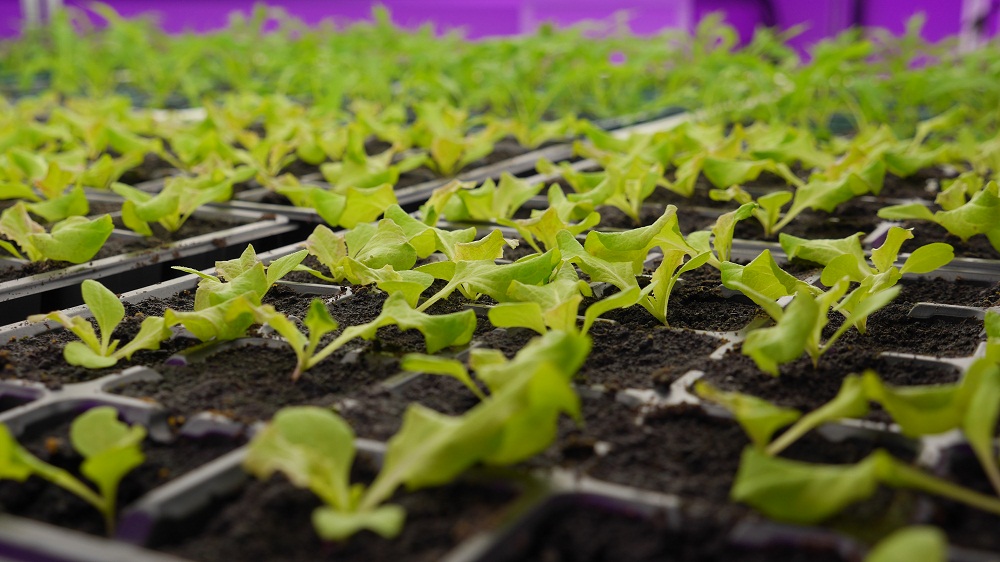 Introduction to Panasonic's Indoor Farm in Singapore

Panasonic Factory Solution Asia Pacific's First Indoor Vegetable Farm in Singapore
Vegetables are delivered fresh from Panasonic's indoor agriculture farm to Ootoya restaurants daily, ensuring that quality of harvest is maintained.
As one of the leading factory automation solutions providers, Panasonic Factory Solutions Asia Pacific is committed to design and develop indoor agriculture solutions to meet market demand for stable and sustainable production of locally-harvested premium crops.