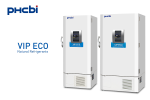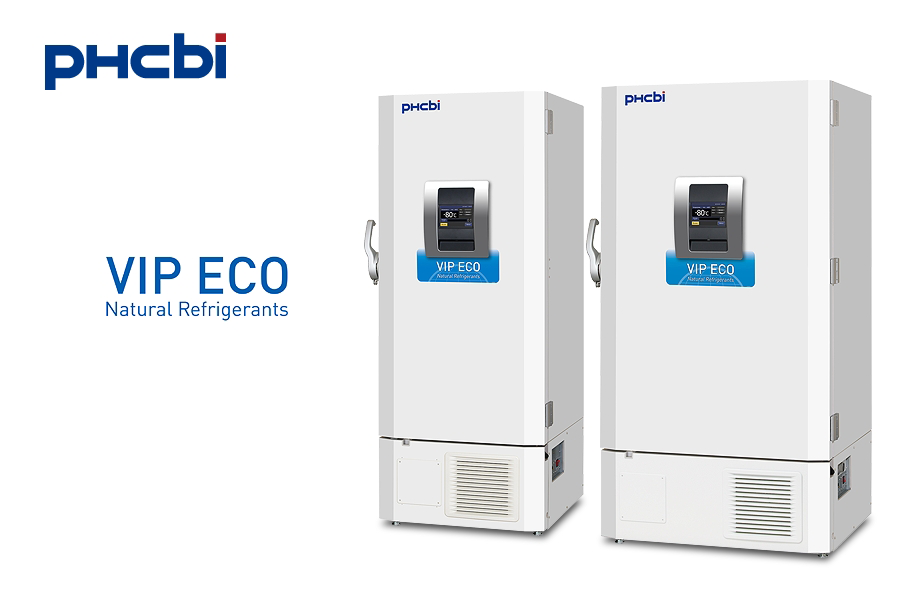 Introducing the New -85 °C Ultra-Low Temperature Freezer VIP ECO Series Designed for Energy Savings and Low Environmental Impact for the Japanese Market
Date: July 18, 2018
Source: PHC Holdings Corporation
TOKYO – PHC Corporation (hereafter PHC), a wholly-owned subsidiary of PHC Holdings Corporation (headquarters: Tokyo, Japan) has introduced a new -85°C ultra-low temperature freezer VIP ECO series*1 using natural refrigerants*2 and new inverter compressors for the Japanese market. This product series comprising models MDF-DU702VHS1-PJ/DU502VHS1-PJ (single-phase 100V) is specially designed for pharmaceutical companies, research and medical institutions.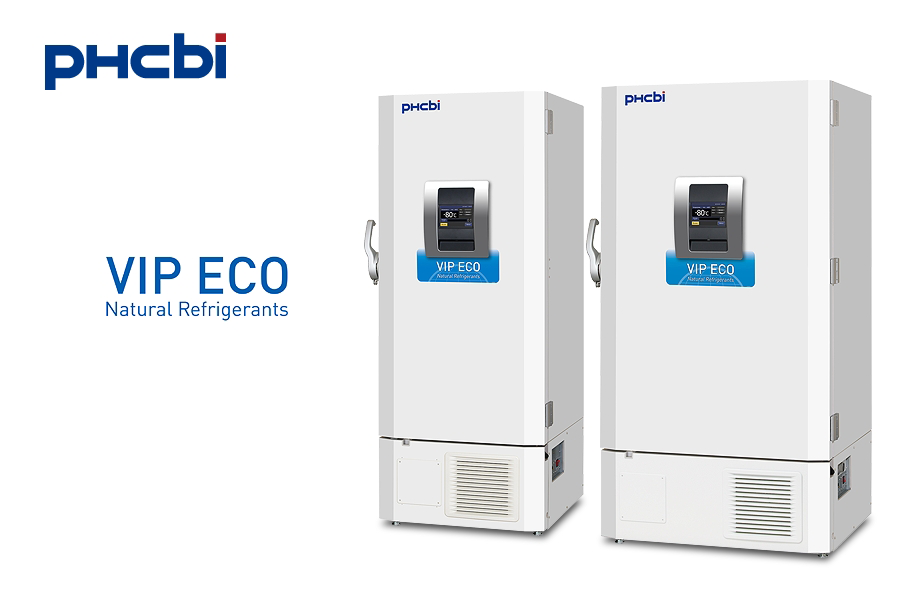 These environmentally friendly ultra-low temperature freezers realize reliable and efficient, long-term preservation to protect high-value samples and specimens for drug development and life science studies.
Main Features:
Natural refrigerants and new inverter compressors reduce energy consumption by approximately 20%.
Using energy-efficient natural refrigerants and new inverter compressors that effectively reduce power consumption through slow-speed rotation control, the new VIP ECO freezer has achieved an approximately 20%*3 power consumption reduction, compared to previous models. In addition, by utilizing natural refrigerants to avoid using harmful CFC and HCFC chemicals, the new freezers are environmentally-friendly, economical products that help prevent ozone depletion and global warming.
New cabinet design that improves insulation performance and storage efficiency.
The new cabinet design with better insulation performance used in the products increases sample storage efficiency by approximately 10%*3, preserving more samples/specimens but with almost the same footprint as previous models.
Large, easy to use color LCD touch panel
A large color LCD touch panel allows accurate control settings even using gloves. Enhanced security uses key lock/password settings to restrict user access. Log data including interior temperature readings can be downloaded to external USB memory.
In April PHC also launched the TwinGuard series*1 (MDF-DU702VX-PJ/DU502VX-PJ/DU302VX-PJ) that incorporates the same cabinet design as VIP ECO series and an improved Dual Cooling system*4 compared to conventional models. By using two independent compressors and refrigeration systems, these freezers minimize risks of damaging stored valuable samples and specimens because the interior temperature of -70°C will be maintained even if one system should fail.
PHC offers value-added products and services for its three core businesses—Medical Devices, Healthcare IT, and Life Sciences. New VIP ECO freezers expand the product lineup of PHC Life Sciences business, which now has a new brand name "PHCbi" after the company's name change in April 2018. The Life Sciences business dates back to 1966 when the company launched pharmaceutical refrigerators in Japan. PHC released the first ultra-low temperature freezer in 1977 and now has the No.1*5 and No.2*6 market shares in the domestic and global market respectively.
As new life science studies such as cell remedies have advanced, the issue of building an environmentally sustainable society needs to be addressed. PHC will contribute to leading-edge research and development to realize next-generation medical treatments through developing environmentally-friendly life science and medical support devices that respond to customer needs.
*1: For more information, www.phchd.com/global/biomedical/preservation/ultra-low-freezers
*2: Refrigerants made from natural substances such as ammonia, CO2. Being CFC-free they have less impact on the environment.
*3: Compared to MDF-DU702VHS1-PJ and the conventional model, MDF-DU700VH-PJ.
*4: Compared to MDF-DU700VX-PJ and MDF-DU500VX-PJ conventional models.
*5: Source: "Latest Trends and Future Prospects in Tissue Engineering Markets 2017" by Fuji Keizai Co., Ltd. (based on the 2016 actual achievements)
*6: Source: "Global Lab Equipment Market Assessment 2017" by Frost & Sullivan (based on the 2016 actual achievements)