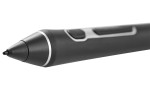 3D at Your Fingertips
Date: Nov 7, 2017
Source: Wacom
TOKYO and PORTLAND, Ore., Nov. 7, 2017 – Today Wacom announced the Wacom Pro Pen 3D, a digital pen equipped with new features empowering professional designers and artists to bring their best work to life. Designed for use on a Wacom MobileStudio Pro, Cintiq Pro or the 2017 Intuos Pro pen tablet, the new pen's third button provides additional control options for 3D programs and applications – a feature frequently requested by creative professionals working in industrial design, game design, animation, virtual and augmented reality, and 2D and 3D art.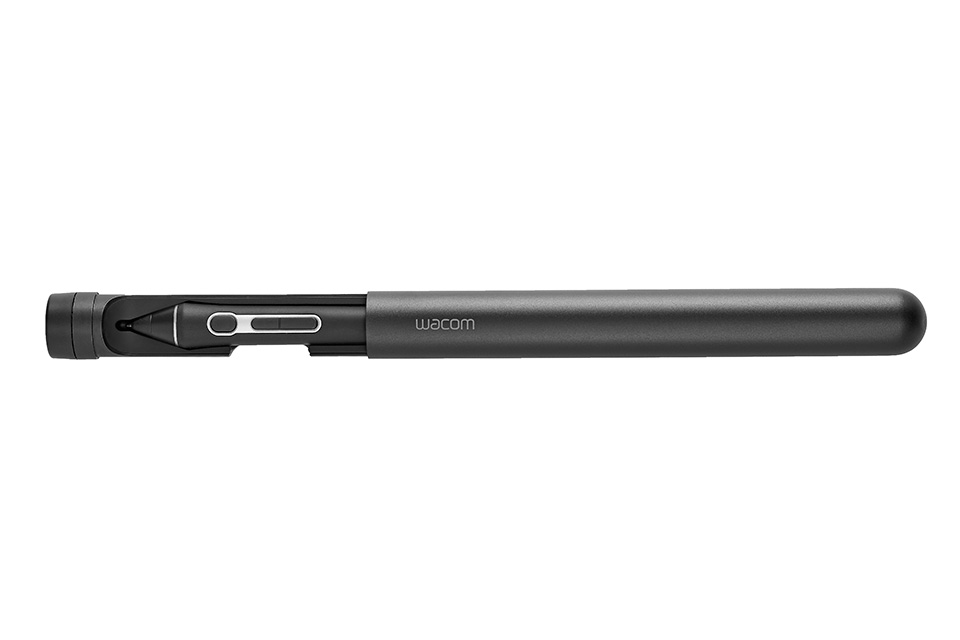 Wacom Pro Pen 3D
Designed with 3D creativity in mind, the Wacom Pro Pen 3D provides full navigational control in 3D. The three pen buttons are set right at your fingertips and allow you to pan, zoom and tumble in a range of 3D applications. Each button can be quickly customized for many functions in nearly any 3D or 2D application. The Wacom Pro Pen 3D also utilizes Wacom's most advanced pen technology for an incredibly sensitive, precise and natural experience.
"We created the Pro Pen 3D for our customers who expressed a need for a three-button stylus, and we're excited to share it with our community in the creative world," said Ed Neumann, senior vice president of marketing for Wacom's Creative Business Unit. "The Pro Pen 3D facilitates a greater ease of use than ever before for digital artists and designers who value a streamlined, highly customizable workflow."
The Wacom Pro Pen 3D's new button provides additional ways for users to manipulate and speed up the design process when sculpting within 3D software applications such as Pixologic®'s ZBrush® or Autodesk®'s Maya®. Out of the box, the three buttons allow designers and artists to do most of their work in their 3D applications right from the pen, without having to touch their keyboard. The pen's default settings for the third button control tumbling and rotation, engaging users with all the small details in a 3D model.
Via the Wacom driver, users can customize these default settings as other shortcuts for their preferred tools or commands. For example, they could leave the new third button as the default to activate the tumble or rotate function, so they could quickly and seamlessly change a model's orientation. They could set the second button to enable pan or zoom, based on whether they want the pen tip to hover above the tablet or touch it, while they could use the first button to quickly access right-click menus.
The Wacom Pro Pen 3D retains the same performance features that creative professionals love in the Wacom Pro Pen 2, including 8,192 levels of pressure sensitivity and a sensitive pen tip. All settings and functions can be customized by users to suit their preferred style of work and workflow.
Built to work seamlessly with any Windows® or Mac® application, Pro Pen 3D provides a natural digital experience and unparalleled control right in the user's hand. The aluminum barrel and slightly thinner grip give it a new, sleek appearance and make it a great gift item for any designer or artist working on one of Wacom's professional creative products.
Priced at $99.95 USD, the Pro Pen 3D is now available at the Wacom eStore and select electronics retail locations.
---
Please find their products on shop below and check the special deal!