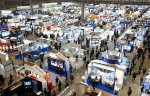 SEMICON Japan 2014
Date: Dec 3(Wed)–5(Fri), 2014
Time: 10:00am-17:00pm
Venue: Tokyo Big Sight, Tokyo, Japan
Organizer: SEMI Japan
Contact: Tel +81-3-3222-5988 / +81-3-3222-5757
E-mail: jcustomer@semi.org
Official Website: www.semiconjapan.org
SEMICON Japan exhibitors represent the leading manufacturing technology companies covering the spectrum of the microelectronics industries with regular exhibiting zones and technology and market focused pavilions.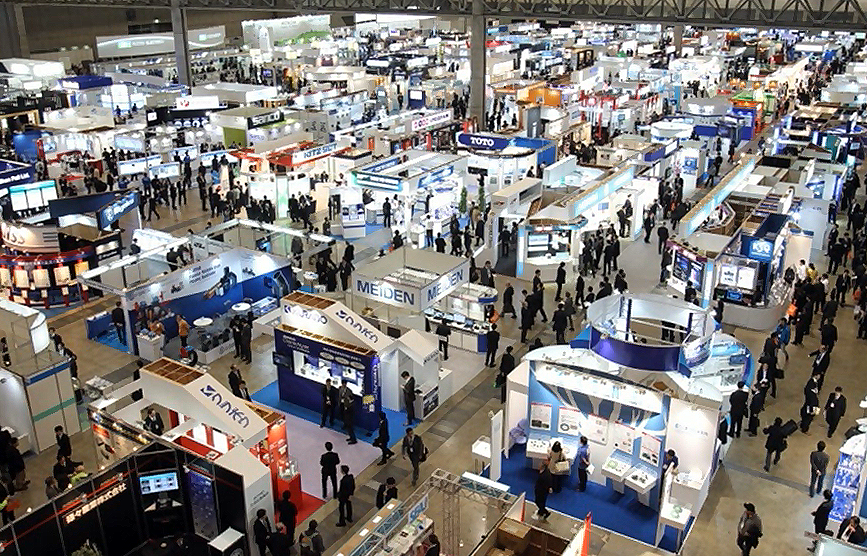 Now in its 38th year, SEMICON Japan will feature expanded coverage of microelectronics manufacturing technologies, plus new features and exhibits focused on growing applications and emerging technology markets, including the new "World of IoT" showcase.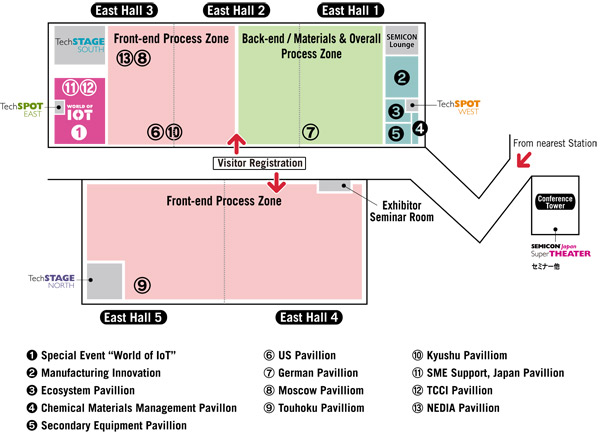 Front-End Process Zone (East Hall 2-5)
Design Tools


EDA systems / Mask & reticle manufacturing

Wafer Manufacturing Equipment


Single crystal manufacturing / Wafer shaping / Inspection & metrology

Wafer Process Equipment


Exposure & write / Resist processing / Dry etch / Thermal process / Thin film deposition / Ion implantation / CMP / Surface conditioning / Metrology & inspection
Back-End/Materials/Overall Process Zone (East Hall 1&2)
Packaging Equipment


Dicing / Bonding / Packaging

Test & Inspection Equipment


Burn-in / Logic test / Memory test / Linear test

Fab Facility & Related Equipment


Factory automation / DI water & chemical control / Gas control / Cleanroom facility / Light source / Safety

Fab & Packaging Materials


Wafers / Photomasks / Fab materials / Packaging materials

Softwars & Services
Technology Showcase and Pavilions
A New Technology Showcase World of IoT


World of IoT will bring together leading global electronics and microelectronics companies whose innovations are driving the expansion of mobile, cloud computing, and network-connected devices.

Manufacturing Innovation Pavilion


The Manufacturing Innovation Pavilion will showcase those companies and technologies at the leading edge of microelectronics manufacturing R&D, highlighting technology innovations in materials, processes, metrology, packaging, and test.

Ecosystem Pavilion


The Ecosystem Pavilion at SEMICON Japan 2014 is designed to showcase technologies, issues, products, and solutions across the supply chain and bring together companies, engineers, and buyers from multiple industry segments for collaboration opportunities.

Chemical Materials Management Pavilion


The Chemical Materials Management Pavilion is designed to showcase those companies providing technologies, services, and solutions for chemical materials management.

Secondary Equipment Pavilion


The Secondary Equipment Pavilion will provide new business opportunities to the exhibitors that supply secondary equipment and related components and services.