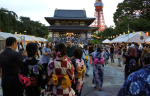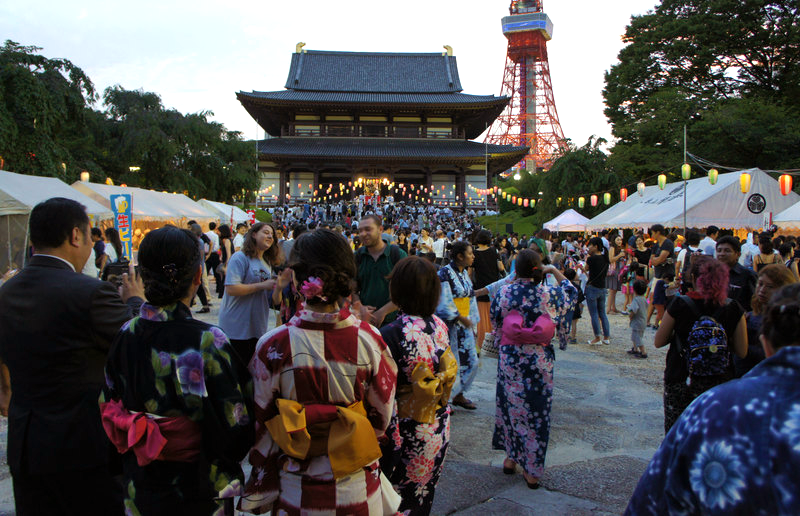 Shiba Park Hotel in Tokyo to Invite Guests to Event "Bon-Dancing & Summer Festival at Zojoji Temple"
Date: Jun 05, 2018
Source: Shiba Park Hotel
Shiba Park Hotel announced on June 5 that it will invite overseas guests to experience and enjoy Japanese culture and customs at a "bon-dancing" festival at Zojoji Temple on July 27 & 28, 2018. At the event, hotel staff in yukata will introduce the "bon" custom, and escort guests to participate in the Bon-Dancing & Summer Festival at Zojoji Temple. Guests at Shiba Park Hotel are welcome to join the event without any fee.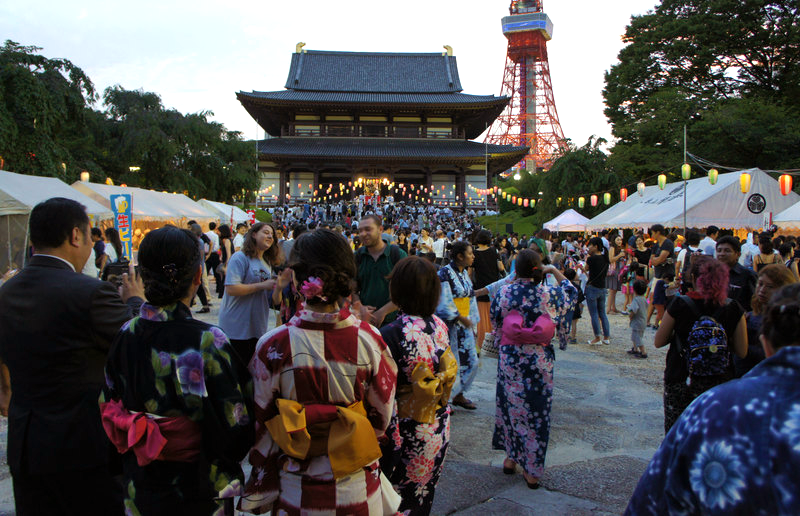 Bon-Dancing & Summer Festival at Zojoji Temple
Bon-dancing (Bon-Odori)
"Bon-dancing" is a Japanese traditional dance in which participants clad in yukata (summer kimono) dance around a "yagura" tower. It was originally designed to calm ancestral spirits, but nowadays is enjoyed as a recreational event.
Shiba Park Hotel President Rentaro Yanase said:
"Although it is today enjoyed recreationally, bon-dancing is a dance which was created in Japan to hold our ancestors dear to our hearts. I hope guests will enjoy dancing while learning about Japanese 'bon' culture."
Japanese Culture Salon SAKURA Manager Yuka Inoue said:
"Bon-dancing will be introduced as one example of many customs peculiar to Japanese summer. We hope to enjoy the Japanese summer festival together."
Shiba Park Hotel hopes that all guests will enjoy experiencing Japanese seasonal culture and customs and that their experience will last as an unforgettable memory of their visit to Tokyo.
Check the rooms and rates, and make a reservation!
Let's check the latest Yukata looking good on you!