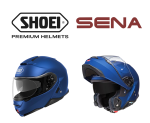 Sena and Shoei join forces to launch a seamless communication system for the new Neotec II Helmet
Introducing the SHOEI NEOTEC II & SENA SRL COMMUNICATION SYSTEM
Date: Mar 6, 2018
Source: Sena
IRVINE, Calif., March 6, 2018 – Sena, the industry leader in Bluetooth communication for power sports, is teaming up with Shoei, the world's premier motorcycle helmet manufacturer to release a joint endeavor, the SRL Communication System for Neotec II. SHOEI® Safety Helmet Corp is proud to announce the Spring '18 arrival of the all-new NEOTEC II to the North American marketplace, as well as the specially developed, SENA-exclusive SRL Bluetooth Communication System designed for seamless integration with the NEOTEC II.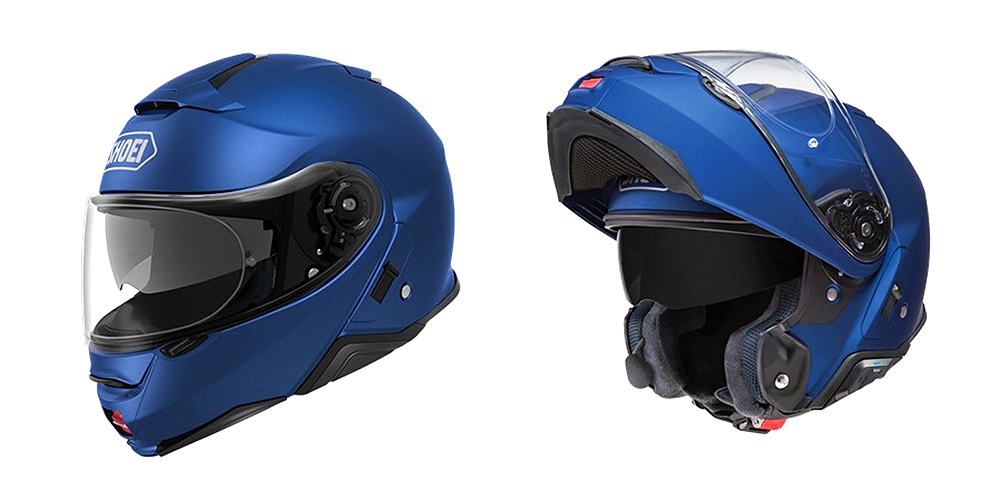 The Shoei Neotec II allows for completely seamless integration of the all-new Sena SRL Bluetooth Communication System.
"SENA has made products that are compatible with SHOEI helmets in the past. But we're proud to finally announce this joint endeavor," says Tae Kim, CEO SENA Technologies, Inc.
SENA's exclusive SRL Communication System is tailored specifically to the NEOTEC II helmet. When installed, the SRL is virtually undetectable from the outside of the helmet, and functions with a simple 3-button control. Chat with other riders via bluetooth intercom, listen to music, hear turn-by-turn GPS directions, and much more with the SRL. Learn more about the SRL here.
The NEOTEC II is an every-occasion helmet with the adaptability to excel no matter where your next journey takes you. The convenient "flip-up" versatility of a true two-in-one helmet combined with next-level aerodynamics, an internal sun shield, Pinlock® EVO fog-resistant system, and the ability to seamlessly integrate with the all-new SENA SRL (SHOEI Rider Link) Communication System, the NEOTEC II is the pinnacle of modular helmet design for today's hybrid motorcyclists.
"We are excited to see SENA introduce a truly integrated communication system that has been specially designed for the NEOTEC II. The fact that there is no compromise to the appearance of our helmet nor the aerodynamic performance, including wind noise, is very exciting! SENA's well-known history and innovative product design will no doubt positively enhance each rider's experience on any journey." – Moichi Tsuzuki, President of SHOEI North America.
You can purchase their products link below.