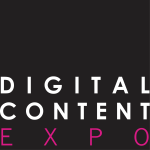 DIGITAL CONTENT EXPO 2013
Date : October 24(Thu) – 26(Sat), 2013
Time : 10:00am – 17:00pm
Venue : National Museum of Emerging Science and Innovation
Location : 2-3-6 Aomi, Koto-ku, Tokyo, Japan
Website : www.dcexpo.jp/?lang=en
Outline
Digital content has flourished alongside advancements in computer technology. In addition to furthering progress in the game and anime industries, advances in digital content have provided new avenues for artistic expression and given birth to new culture. Furthermore, related technologies such as computer graphics and virtual technology have not just helped to further the growth of the digital content industry, but have also been utilized in a wide-range of fields such as medicine and biotech.

Continue reading »