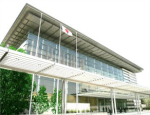 Japan to host meeting of global women leaders
Date: Aug 16, 2014
Source: NHK World
The Japanese government is preparing to launch an international economic forum for women next month.
Tokyo will host the 3-day World Assembly for Women beginning September 12. Prime Minister Shinzo Abe is scheduled to attend.
Continue reading »