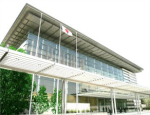 Japan to host meeting of global women leaders
Date: Aug 16, 2014
Source: NHK World
The Japanese government is preparing to launch an international economic forum for women next month.
Tokyo will host the 3-day World Assembly for Women beginning September 12. Prime Minister Shinzo Abe is scheduled to attend. Organizers are modeling the event on the World Economic Forum's annual meeting at the Swiss resort of Davos. They are billing the conference as a "women's Davos."
The conference is aimed at encouraging more women to play leading roles in society, which is also a pillar of the Abe's growth strategy. The Japanese government has invited female leaders of international organizations and private companies both in and outside Japan to the event.
Scheduled guests include the Managing Director of International Monetary Fund Christine Lagarde, US Ambassador to Japan Caroline Kennedy and former British First Lady Cherie Blair. Former US Secretary of State Hillary Clinton is expected to record a video message for the forum.
Participants will discuss building a society where women can fully utilize their strength. They will also exchange views on increasing women's participation in the economy, society and politics.
The government is considering holding the conference on an annual basis.