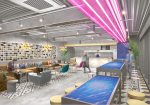 Revolutionary Japanese Capsule Hotel "The Millennials" Brings Its Upscale Capsule Concept to Tokyo
Date: Jan 24, 2018
Source: Global Agents
IoT integration, futuristic design, coworking space, this hotel bring everyone's favorite "quirky Japanese experience" to a whole new level.
TOKYO, Jan. 24, 2018 – Global Agents has just announced the Grand Opening of the second in its luxury capsule hotel brand 'The Millennials' for March 15th, 2018. Following the huge success of their first iteration, opened last year in Kyoto, and attracting the attention from many overseas guests and medias, Global Agents is finally bringing its brand to the Japanese capital with a first location in the bustling Shibuya district.
With a new concept based on "Living in the future", The Millennials re-imagines the capsule hotel concept through high-tech facilities and technology and social spaces to bring a formerly utilitarian concept into the realm of semi-luxury. With over 120 multi-functional Smart-Pod units spread over 5 floors of prime Shibuya real-estate, The Millennials provides guests with full control of their personal unit through the integrated iPod touch provided at check-in. These controls correspond to several unique functions, including an alarm system based on bed movement and optional projectors that make use of each unit's built-in privacy screens.
Additionally, the 3rd and 4th floor lobby doubles as a spacious coworking space for local entrepreneurs, with full office amenities, banquet & event space, and a lively "Happy Hour" with endless free beer.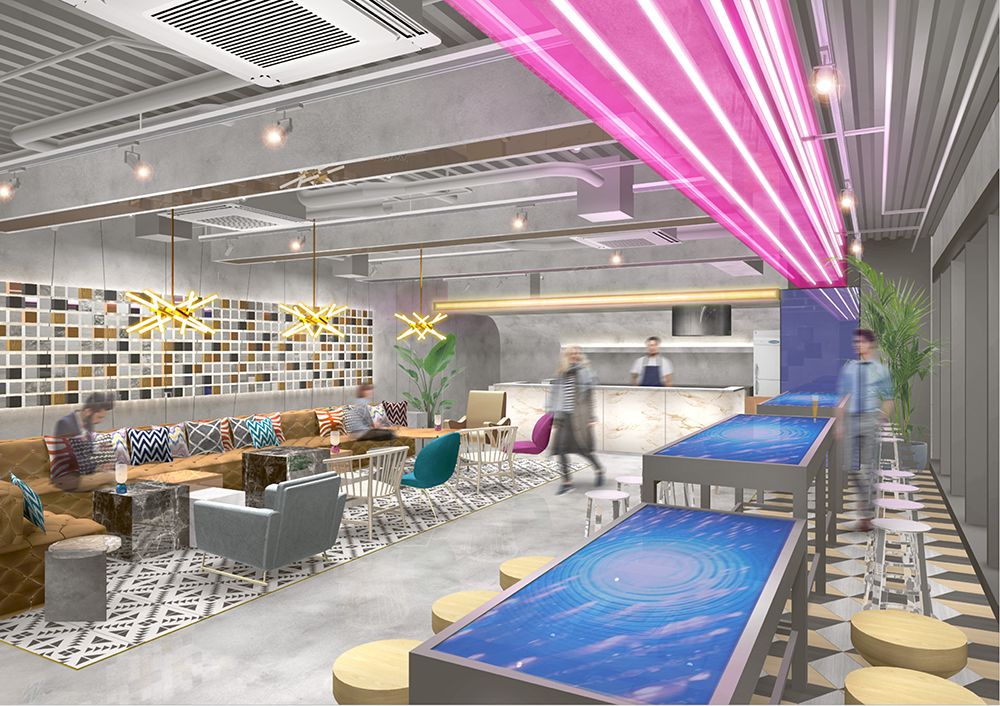 The Millennials Shibuya – Social Area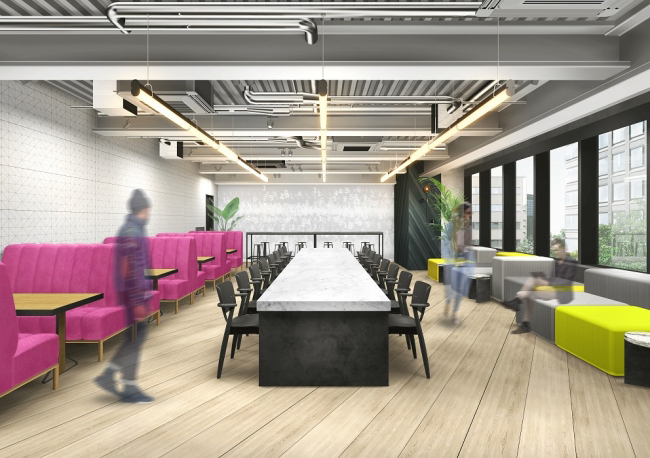 The Millennials Shibuya – Coworking & Event Space
The central focus of guests' experience of The Millennials is its high-tech Smart-Pods, controlled through an in-house app that centralizes all the functions of each guest's sleeping arrangements. With this intuitive tool, guests can adjust lighting, air-flow, and even the incline of their mattress easily. Of particular note is the unique, soundless alarm system slowly raises guests to a seated position along with steadily brighter lights, enabling guests to wake up bright and early without disturbing their neighbors. For pods equipped with projectors, guests can connect their personal devices to watch any of their favorite programming in their own private theater. Each unit comes with underbed storage for luggage and can be locked for those staying consecutive nights. Every floor also includes completely private individual shower booths for guests, and free Wi-Fi throughout.
The Millennials, Kyoto – A New High-Tech Capsule Hotel
The 4th floor lobby of the complex doubles as a stylish lounge specially designed for guests to interact with each other, and a common kitchen to cook simple meals during their stay. The 3rd floor offers a large and colorful coworking space that can also be used for banquet and events. With an open-concept design, this area focuses on encouraging interaction between travelers and local entrepreneurs. All users of this community space have free access to unlimited coffee, and a daily happy hour provides free draft beer every day from 5:30 p.m. to 6:30 p.m.
The Millennials is the latest hotel from Japanese developer Global Agents, whose CEO Takeshi Yamasaki notes that "our goal with The Millennials is to go beyond what people have come to expect from this type of hotel, and create a new option for today's customer who wants both affordability and style." Global Agents has seen great success in the Tokyo market with their Social Apartment brand of co-living arrangements and plans to open several new lifestyle hotels across Japan this year, and much more to come in 2019!
For more information, contact:
Zacharie Coskun
z-coskun@global-agents.co.jp
+81-3-6433-5792
Check the rooms and rates, and make a reservation!