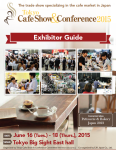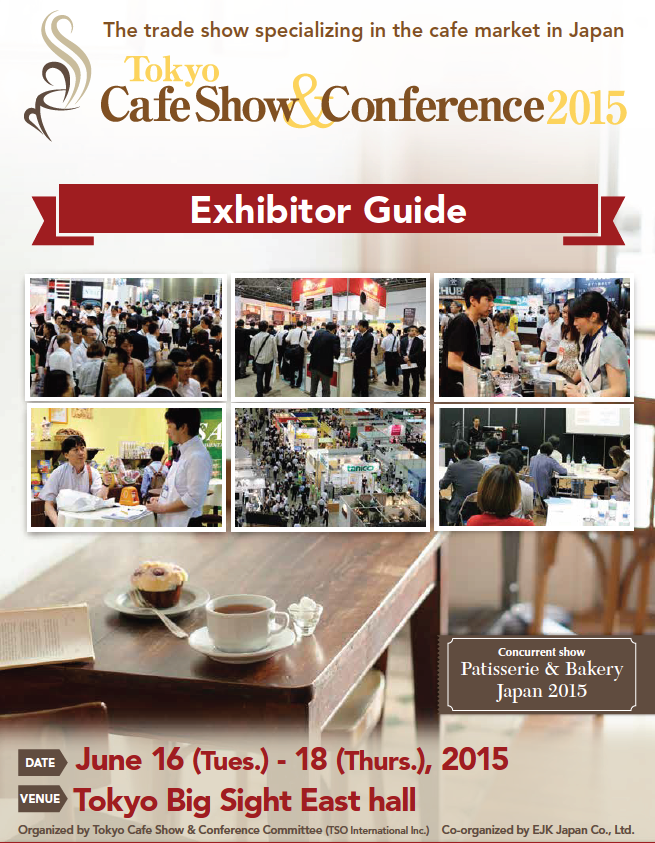 Tokyo Cafe Show & Conference 2015
Date: June 16(Tue) – 18(Thu) 2015
Hours: 10:00 – 17:00
Venue: Tokyo Big Sight-East hall
Organiser: TSO International Inc.
Official Website: http://cafeshow.jp/en/
Tokyo Cafe Show & Conference showcases products like Coffee, Tea, Beverage & Liquor, Bakery, Ice-cream, Raw Material, Machine & Equipment, Chocolate, Appetizer, Dessert, Cafe Interior & Consulting, Franchise & Start up, Kitchen Home Appliance, Restaurant etc. in the Food & Beverage industry.
Tokyo Cafe Show & Conference show has been focused with the market industry of cafe and teahouses from the world, thus you will be able to meet various products, services and information which are related to the cafe market at the show.
The attendees to the show will be cafe owners, directors or managers of cafe chains, operators in the food service industry, wholesalers, distributors and buyers. Therefore, Tokyo Cafe Show & Conference 2015 will be the great opportunity for you to have the cafe business meeting!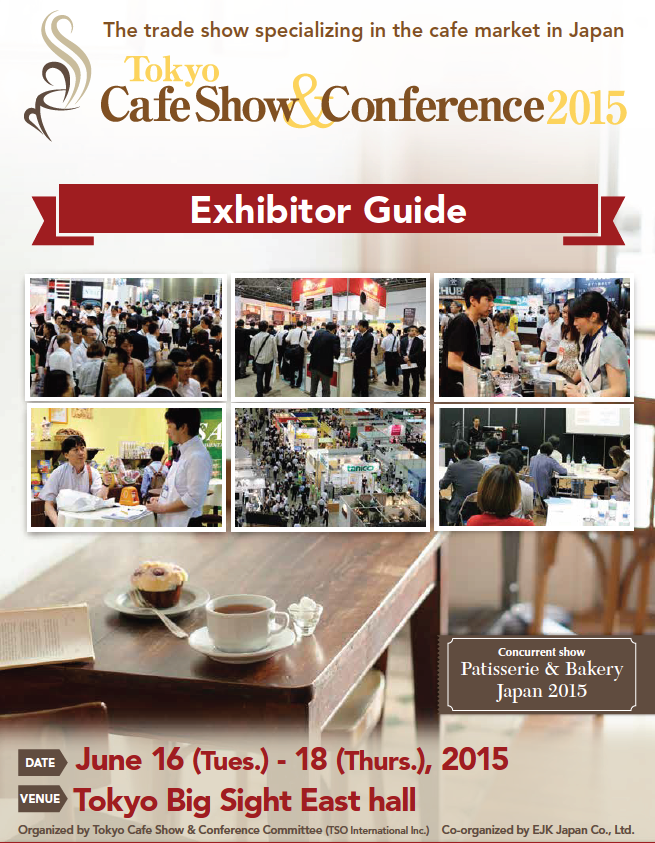 Brochure – PDF File (1.93MB)
Focus Themes
Bar Pavilion


The number of bar, diner, and coffee shop owners, who are especially particular about their menu concept and comfortableness of their places, recently have been increasing; as well as the number of owners or managers who are interested in managing a cafe for daytime and a bar for the night, also have been increasing. This specialized pavilion focuses on the information about bar business. Please don't miss visiting to the Bar Pavilion!

Pizza & Pasta Pavilion


Pizza and pasta have been extensively supported by everyone as young though senior generations. As you create your own pizza by choosing toppings, besides your original menu, pizza and pasta can be one of your healthy menu for your restaurant. Pizza and pasta market in Japan has been grown rapidly, thus in order to survive in the industry, please do not miss visitting to the special pavilion and grab the chance for your business opportunity!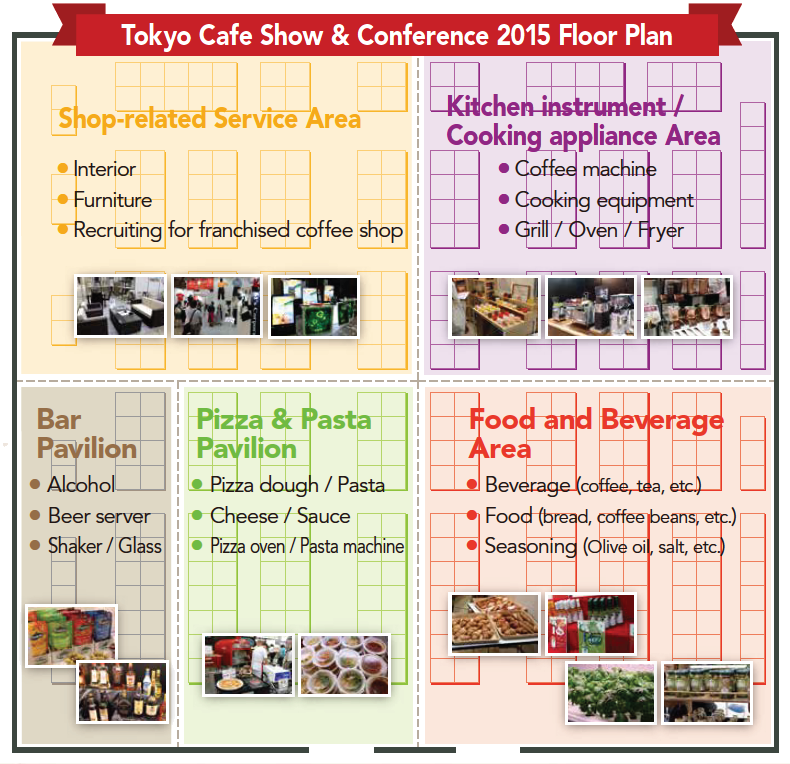 Youtube can display translated subtitles on screen. Please click the setting icon and select your language.