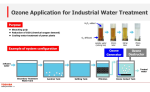 Toshiba's ozone generation systems offer optimum solutions for water treatment
Date: Dec 5, 2014
Source: Toshiba Corporation
We first introduced our ozone generation system into the market in 1976, giving us nearly 40 years of experience in updating and upgrading the technology for our customers. Toshiba's ozone generation systems today are designed especially for municipal water treatment and industrial wastewater treatment, where large amounts of ozone are required.

Ozone is highly effective in disinfection, decolorization, deodorization, and oxidation of organic compounds. This makes it ideal for use in drinking water treatment, wastewater treatment, and recycled water treatment in both municipal and industrial use.
For example, ozone is injected into the process of wastewater treatment for color removal and the reduction of Chemical Oxygen Demand (COD). In power plants, ozone is used for recycling water for the cooling water.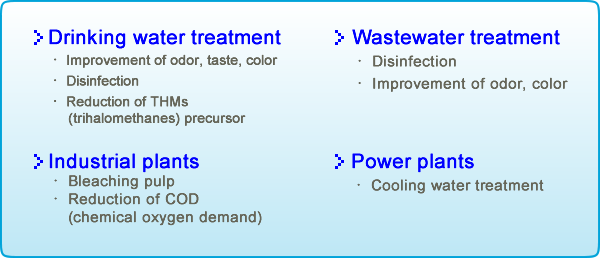 If you have any trouble with your water treatment facility, ozone may be the optimum solution to solve your problem.
Continue reading »