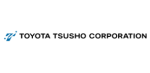 Toyota Tsusho, Carrefour to form joint retail venture in Africa
Date: 5/30/2013
Source: Kyodo
NAGOYA – Trading house Toyota Tsusho Corp. and French supermarket operator Carrefour SA have announced they will set up a joint retail venture in Africa.

The new enterprise will open shopping centers and supermarket outlets in eight western and central African nations, including Cameroon, Ghana and Nigeria, the two companies said Thursday.
Carrefour, the world's second-largest retailer, and France-based trading company CFAO, a subsidiary of Toyota Tsusho, signed a memorandum of understanding to form the joint venture that will be owned 55 percent by CFAO and 45 percent by Carrefour.
The venture will aim for sales of more than €1 billion (¥131 billion) in 2023, and the first shopping center is planned to open in the Ivory Coast's capital, Abidjan, in early 2015, the two firms said.