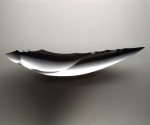 Urushi – Japanese Lacquer in modern Design
Source: Susanne Fritz
An important component of the Japanese art of lacquerwork is the special technique known as "urushi", which uses many layers of wafer-thin, semi-transparent lacquer to create a surface of almost mystical radiance and sensual depth. Today the urushi guild is facing new challenges and is opening its doors to new members in order to safeguard the survival of its craft. The result is the establishment of a dialogue with modern designers from all around the world, whose fascination with Japanese lacquer craftsmanship has prompted them to create their own works using lacquer.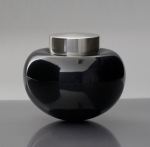 The word 'urushi' designates both the lacquer itself and the art of Japanese lacquerwork, which represents a tradition going back thousands of years. The special sheen and visual depth of these lacquer surfaces exert a fascination which has inspired modern designers to apply this technique for themselves. However, in the process a number of challenges need to be overcome, because outside of Japan there are few artists who command the techniques of the craft.
As a material, urushi is obtained from the sap of the lacquer tree which is a native of south-eastern Asia. Slashes are made in the tree and the sap which seeps out is caught in a container before being filtered several times through a number of layers of special paper. The result is a clear lacquer which ranges in colour from light to dark amber, with any excess water being allowed to evaporate. To the present day urushi is stored in wooden vats which are covered with parchment, but for export purposes urushi is also available in tubes.
---
Please check the Urushi products