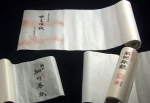 'Washi' skills listed as cultural heritage
Date: Nov 26, 2014
Source: NHK World
UNESCO has decided to add the traditional techniques of crafting Japanese-style "washi" paper to its list of intangible cultural heritage. A UNESCO intergovernmental committee made the decision at a meeting held at the organization's headquarters in Paris on Wednesday.
Committee members cited the handing down of traditional paper-making knowledge and skills for generations and the bond it creates in communities. They noted the cultivation of paper mulberry trees and the educational opportunities to experience traditional paper-making techniques.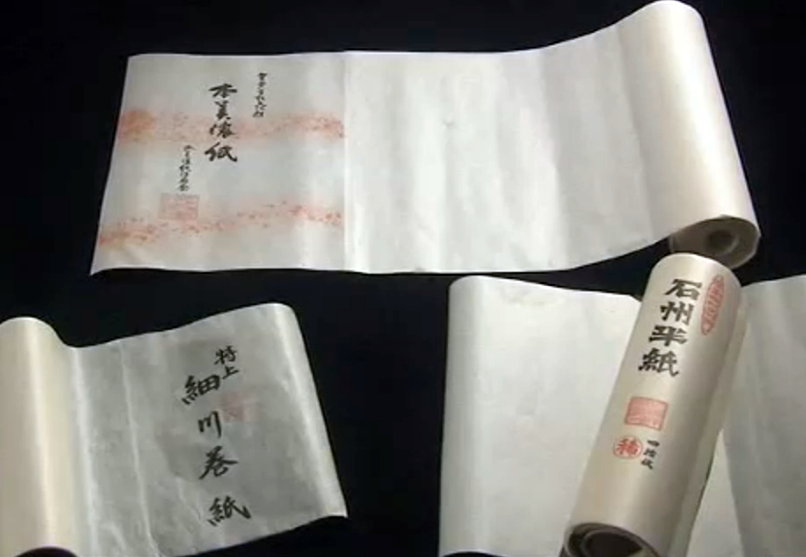 The intangible cultural heritage system is aimed at protecting important examples of regional customs and traditions around the world. Japan nominated the skills for making 3 types of paper. They are Sekishu-Banshi of Shimane Prefecture, Hon-minoshi of Gifu Prefecture and Hosokawa-shi of Saitama Prefecture. All these handmade techniques use mulberry fibers.
Japan's Commissioner for Cultural Affairs Masanori Aoyagi said he hopes the decision will expand exchanges between people who have been protecting "washi" paper. He also said the government will continue to lend its full support to the communities and efforts that safeguard the craftsmanship of "washi."
Twenty-two items from Japan have already been registered as intangible cultural heritage. They include Kabuki and Noh theater. "Washoku", or traditional Japanese cuisine, was added to the list last year.
---
Sekishu Washi
Tesuki washi (handmade Japanese paper) was invented in 105 AD by a Chinese official named Cai Lun, and introduced to Japan in 610 AD by Doncho, a Buddhist monk from Korea. Sekishu washi, the special washi paper of western Shimane Prefecture, also has a long history of over a thousand years long. The name Sekishu comes from the Sekishu region (present-day Iwami), where the paper was first produced. The paper is also known as Sekishu-banshi ("half sheets of full size") because of the cut of the paper.
For more details, click here.
Hon-minoshi
The oldest paper in Japan is stored in the Shosoin Temple. During the 2nd year of the Taiho era(year 702), this paper was filtered and was used as a family register in the regions called Mino (Southern Gifu Prefecture), Chikuzen (North West, Fukuoka Prefecture) and Buzen (Northern Half Part of Oita Prefecture, East of Fukuoka) . Even 1,300 years ago, Mino paper was known for being evenly intertwined and having a silky softness.
For more details, click here.
Hosokawa-shi(Ogawa-shi)
Papermaking is a famous traditional craft of Saitama. Saitama's Japanese papermaking has a long history, and it originated in the Nara period. Saitama's Ogawa and Higashichichibu area and its vicinity are famous for papermaking. Japanese papermaking has been developing steadily in this area, blessed as it is with clean water and paper materials, such as paper mulberry and paper bushes, since the Nara period. Handmade Japanese paper from the Ogawa and Higashichichibu area, which speaks of the tradition of Japanese papermaking that has been continuing for over 1,000 years, is valued highly throughout Japan.
For more details, click here.
Washi -Japanese paper-