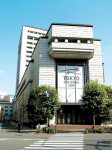 World's 5 Hottest Stock Markets
Date: April 28 2013
Source: CNNMoney
Japan: +34%
United Arab Emirates: +28%
Argentina: +27%
Kuwait: +23%
Philippines: +20%
Japan's stock market has been surging since November thanks to new stimulus measures that are expected to pull Japan out of the deflationary spiral it's been in for nearly two decades.

The new program, dubbed "Abenomics" after Japanese Prime Minster Shinzo Abe, combines massive fiscal stimulus with aggressive monetary easing. Already, the policies have weakened the yen, which will help bolster profits for Japanese exporters from automakers like Toyota to electronic companies such as Sony and Nintendo.
While the Nikkei is up almost 100% from its March 2009 lows, and is trading at its highest level since June 2008, experts say the rally has more room to run.
"In the past, Japanese policymakers have been very timid in their stimulus policies," said Ashraf Laidi, chief global strategist at City Index in London. "But this time is different. This time they've launched a "shock and awe" monetary policy."