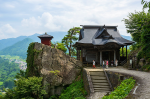 Safflower Culture Supported by Yama-dera Temple
Story Outline:
Yama-dera Temple is located in scenic surroundings of dense forest and fantastically shaped rocks, and is reached by climbing up stone steps. It was at this mountain temple that safflower cultivation and trade began, bringing great wealth and rich culture to the area.
White walled storehouses stand on extensive land owned by wealthy farmers and merchants, enclosed by masonry, black panel fencing and moats, elegant dolls reflect the connections with Kyoto and Osaka high culture, and elaborate dances with costumes brightly dyed with safflowers continue up to today, adding gorgeous color to the scene.
Visit the mountain temple that supported the prosperity of this region, and visualize the affluence that the famous poet Basho also experienced here through the safflower fields as well as the farm and merchant safflower storehouses that still exist.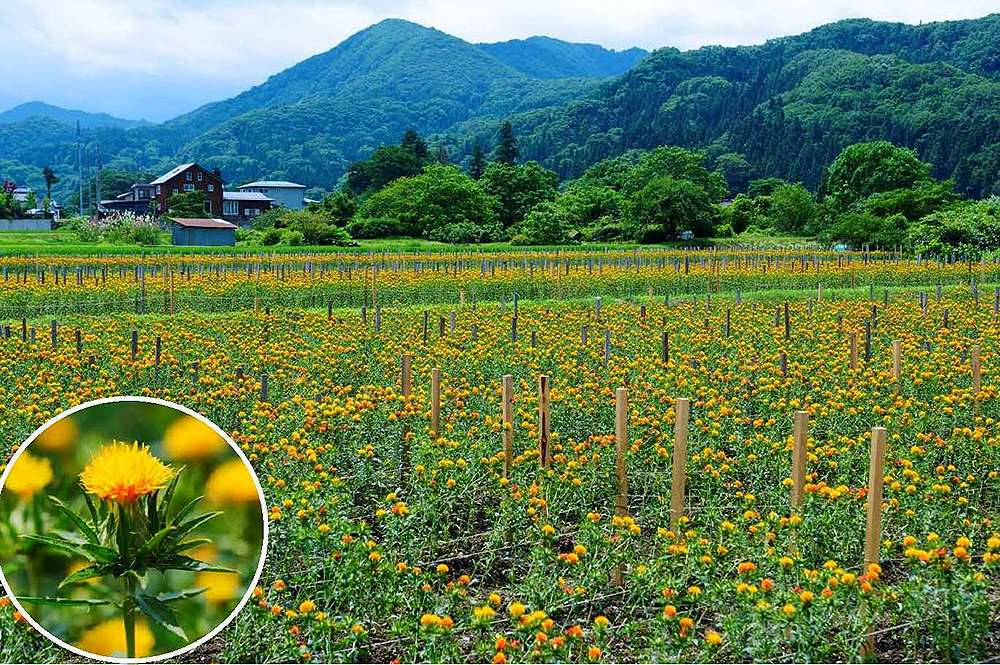 Safflower Garden
Applicants from Yamagata Prefecture:
What is Japan Heritage?
The Agency's role is to recognizes stories of Japanese culture and tradition based on regional legacies and characteristics as Japan Heritage and to support projects utilizing cultural properties. By publicizing as well as maintaining cultural properties, many people can learn about the charms of each region and it can lead to vitalizing tourism and industry. It can also give a feeling of pride to the people residing there. It is hoped as a result that these Japan Heritage projects will lead to revitalization of the local communities.
Are you looking for hotels or ryokans in Yamagata area?
Check it out the international flight deals below!