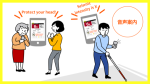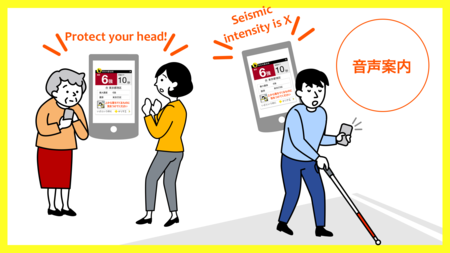 Earthquake Early Warning Application "Yurekuru Call" "voice warning announcements" added
Date: Mar 09, 2018
Source: RC Solution Co., Ltd.
RC Solution Co., Ltd., of Shinjuku, Tokyo (CEO: Akira Kuriyama) has as of today released both iOS and Android versions of the Emergency Earthquake Alarm 'Yurekuru Call' app, offering voice warning announcements, available to Premium Service users only.
There were many requests previously from the visually-impaired community for earthquake-use voice warning, leading to the systems update. By selecting 'Voice' option, when an earthquake occurs and after the Alarm Warning is sounded, voice warning announcements are made. The announcements are given in Japanese and English, announcing for example 'Seismic intensity is X. Protect your head!'
Currently it is a guidance function with machine voice, but in the future we plan to add voice by voice actor (Kazuhiko Inoue and Kanaimika) to make it easier to hear.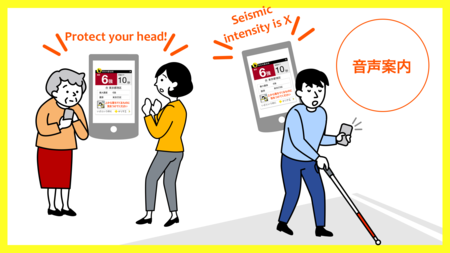 Voice actor profile
Kazuhiko Inoue
Main character voice for Anime series "Cyborg 009" and other series, in addition to being the main voice-over for 'NCIS' (Leroy Jethro Gibbs) Japanese edition.
Mika Kanai
Anime series "Soreike! Anpanman" (as Melonpanna) voice actress, and After War Gundam X (as Tiffa Adill), Hare Tokidoki Buta (as Harebuta), Galaxy Angel and more.
About Yurekuru Call
About 5 million users in Japan. It is the standard application of providing the Earthquake Early Warning. Utilizing the Earthquake Early Warning from the Japan Meteorological Agency, Yurekuru Call provides the user with forecast of the seismic intensity and the expected arrival time of tremors at the registered Region. Details of the earthquake information can be confirmed by the app.