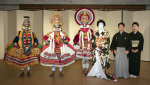 Japan Kabuki Meets India: Shochiku's Collaboration with India – Kabuki Performances in Delhi and Tokyo to Celebrate Year of Japan-India Friendly Exchanges
Date: Sep 8, 2017
Source: Shochiku Co., Ltd.
TOKYO, Sept. 8, 2017 /PRNewswire/ — This year is the "Year of Japan-India Friendly Exchanges" to celebrate the 60th anniversary of cultural exchanges between the two countries. Shochiku Co., Ltd. has recently produced a performance of "KANEGAMISAKI," a "jiuta" (folksong) version of Kabuki masterpiece "KYO KANOKO MUSUME DOJOJI," in Delhi for the first time in India in 40 years, starring one of the top Kabuki stars, Onoe Kikunosuke V. The performance was accompanied by Kathakali dance, a classical Indian dance-drama originating in Kerala. This event was hosted by the Japanese Embassy in India, sponsored by Lexus India and ANA, and supported by the Japan National Tourism Organization.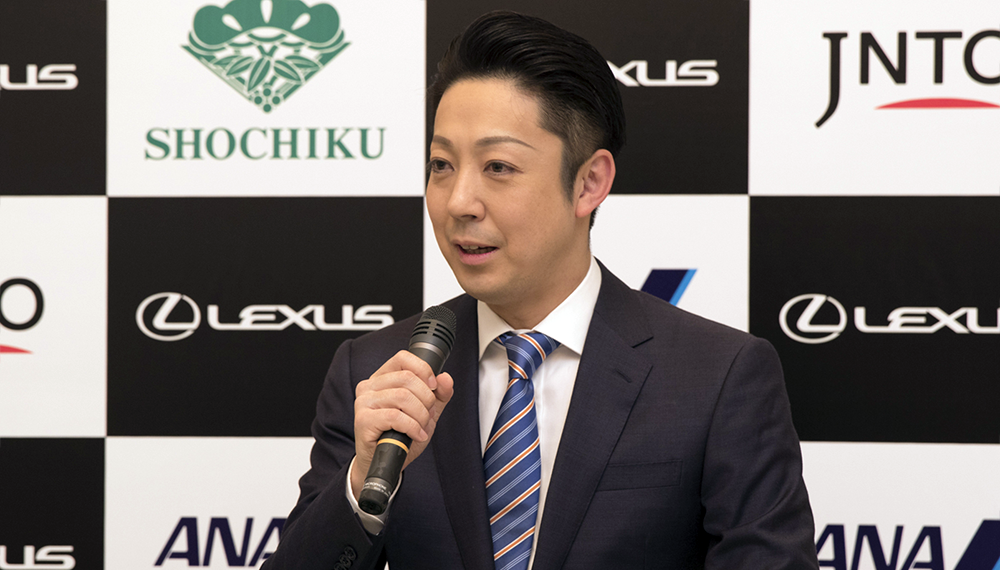 Onoe Kikunosuke Photo by Takashi Kato (Photo courtesy of Shochiku)
Kikunosuke's aesthetic performance of "Onnagata," a female role played by a male actor, which is one of the most remarkable features of Kabuki, fascinated the Indian audience. Meanwhile, Kikunosuke was also impressed watching the live performance of Kathakali, finding some similar elements with Kabuki.
On September 7, Kikunosuke visited the Indian Embassy in Japan, reporting on his visit to India and his next Kabuki production of "Mahabharata Senki (The Battles of Mahabharata)" to be staged at the Kabukiza Theatre in October. Kikunosuke is to perform the roles of Karna and Lord Shiva in the upcoming show. During his visit to India, he shot photos for a poster for the production, wearing the costume of Karna, posing by the Ganges River at Rishikesh, where the opening scene of the stage takes place.
Onoe Kikunosuke and Jiuta players with the members of The International Centre for Kathakali Photo by Takashi Kato (Photo courtesy of Shochiku)
Although Kabuki is Japan's traditional performing art, Shochiku will continue to expand its boundaries to the world. "The Battles of Mahabharata" performance at the Kabukiza Theatre is to take place from October 1 to 25. The tickets will be on sale for the general public from September 12.