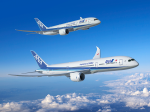 ANA Announces the Continuation of its Groundbreaking 'Experience Class™' Campaign
Date: Nov 9, 2017
Source: All Nippon Airways
Japan's largest airline demonstrates an ongoing commitment to reaching U.S. audiences with dynamic original content and integrated partnerships – including Scott Eastwood and Steve Aoki – to highlight its renowned five-star service
NEW YORK – ANA, Japan's largest airline, is proud to announce it is continuing its successful U.S. focused marketing campaign, 'Experience Class™.' This year, the campaign will be bigger and bolder with original digital content, as well as exciting new and continued partnerships, including actor Scott Eastwood and global DJ and producer Steve Aoki. The goal of the campaign is to inspire U.S. travelers to consider Asia as their next travel destination. And, more importantly, to choose ANA – a five-star, ultra-premium airline with unparalleled hospitality and style – as the carrier to take them there.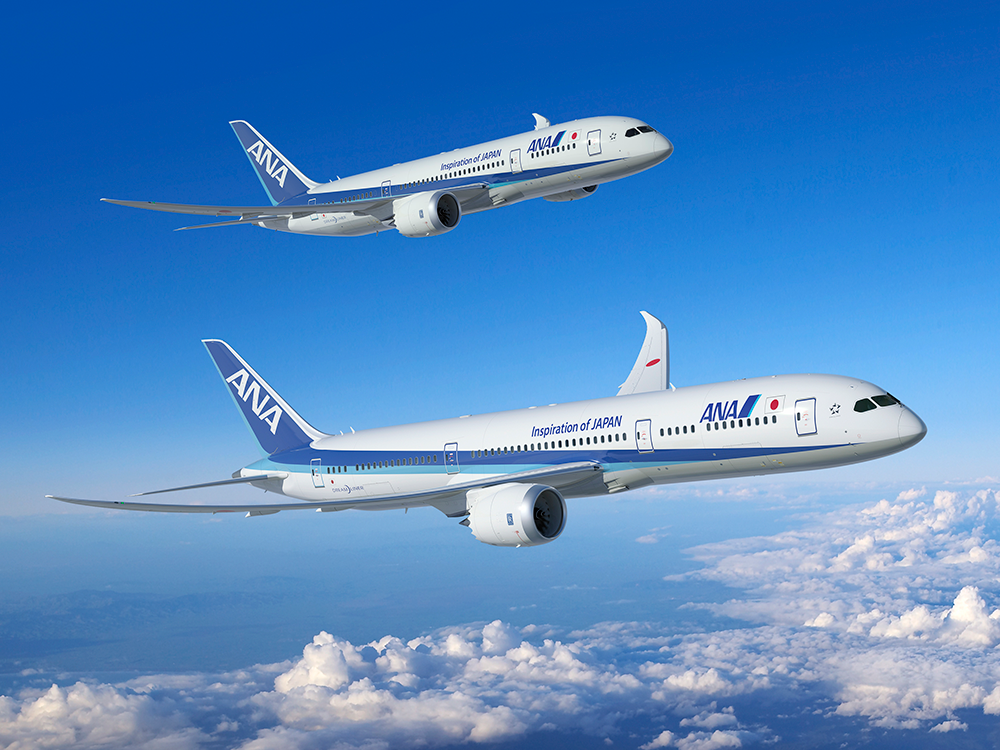 The ANA campaign re-launch comes at a critical time as airlines are becoming less known for passenger hospitality and more known for discomfort. At the same time, travel to Asia is becoming more popular. In fact, U.S. travel to Asia for vacations and holiday has been on the rise1 and Asia is one of the most popular overseas destinations for U.S. travelers, behind Europe and the Caribbean2. Tokyo was also just named one of the 2017 Best Cities in the World3 due to its unique mix of ultramodern vibes, historic shrines, forests and status as one of the world's best destinations for foodies. ANA sets itself apart during this unique cross-section of travel trends with its unshakable belief that the journey is as important as the destination, and that no matter who you are or where you sit, everyone on an ANA flight is in Experience Class™.
"We are thrilled to continue the momentum as we re-launch our Experience Class campaign for the second year," said Tadashi Matsushita, Head of PR & Communications for the Americas. "This year we hope to bring to life the authentic culture of Japan and Asia through food, fashion and culture, from the experience onboard our aircrafts to on-the-ground in Asia, because we truly believe the travel experience should be as enjoyable as the exciting destination that awaits."
The Experience Class™ campaign is adding new dynamic elements into the mix this year with:
New Celebrity Partner: Actor Scott Eastwood will join this year's campaign to help shed light on ANA's premium travel experience to Asian destinations. Eastwood is a partner that embodies a passion for travel in both his personal and professional life – and who also recently spent an extensive amount of time in Asia filming for his upcoming movie.
Evolved Partnerships: ANA will continue its partnership with Steve Aoki to further introduce U.S. audiences to Japan through the power of music, food and culture. Aoki will once again showcase the airline's in-flight offerings, as well as his personal perspective on Tokyo through a content series, which will be featured across his social channels and the campaign microsite, starting with his journey from the U.S. on an ANA flight to his top places to visit and foods to eat once he reaches Tokyo.
Luxury travel influencer Scott Eddy will also once again team up with ANA and continue his journey through Japan showcasing new cities and experiences throughout his social channels and on the microsite.
New Influencer Partners: Also new this year, the Experience Class™ campaign will partner with social media influencers who are wanderlust travelers with a craving for food and culture to travel to Asia and showcase their journey on their social channels and the campaign microsite.
New and Exciting Asia-Inspired Content:

Refreshed Microsite: The Experience Class™ campaign will live on a newly refreshed microsite – ANAExperienceClass.com – which over the next year will feature dynamic influencer and partnership content from travels across Japan and Asia.
Japan Insider Guides and Tips: The microsite will now house editorial articles to offer an insider's guide to Japan with food, style and culture content that provides a glimpse into Japan's rich history, and modern culture that have made the country a popular, must-visit destination. This includes tips for eating like a local in Tokyo, and top Instagram worthy places in Tokyo – perfect for travelers jet setting to Japan.
Original Video Content: Fresh video content will also bring to life the concept of Experience Class™ including the unique cuisine, remarkable entertainment and attention to detail service. A new video featured on the microsite will also be released later this winter.
"At ANA, we firmly believe that every passenger should feel like a special guest and be treated with the highest regard, no matter which cabin they sit in. We are committed to delivering a premium travel experience to everyone," said Matsushita. "Through this campaign, and our partnerships with Scott Eastwood and Steve Aoki, we want to celebrate the five-star in-flight journey that only ANA can offer."
The Experience Class™ campaign and content will live on a newly refreshed microsite. While the campaign will end March 31, 2018, the materials will remain visible and available for guests and future travelers to reference long afterwards.
As Japan's only five-star airline, ANA has established its reputation for superior air travel experiences through its dedication to exceptional customer service and prioritization of passenger comfort, convenience and safety. ANA has received numerous awards exemplifying this, including being awarded SKYTRAX's highest 5-Star rating for the fifth consecutive year in 2017 and was once again recognized as the world's leading airline at the 2017 World Airline Awards hosted by SKYTRAX and named "World's Best Airport Services" and "Best Airline Staff in Asia."
The airline offers international flights from 11 North American destinations including Seattle, Los Angeles, Washington D.C., San Francisco, Chicago, Houston, San Jose, New York, Vancouver, Mexico City and Honolulu. Due to the growing demand of travel between the U.S. and Japan, as well as Asia, ANA also launched its third daily flight between Los Angeles and Tokyo in fall 2017. Travelers can book their own ANA experience here, or learn more about Experience Class™ as the airline reveals more details on ANAExperienceClass.com.
1 "2015 U.S. Resident Travel to Asia," U.S. Department of Commerce, National Travel and Tourism Office, 2015
2 "U.S. Citizen Traffic to Overseas Regions, Canada & Mexico 2015," U.S. Department of Commerce, National Travel and Tourism Office, 2015
3 "The Best Cities in the World," Conde Nast Traveler, October 17, 2017
Contacts
for All Nippon Airways
Whitney Pineda, 713-752-1932
whitney.pineda@hkstrategies.com