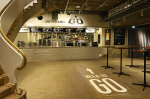 Spring Valley Brewery Opens "Beer to Go by Spring Valley Brewery", a Craft Beer and Deli Stand, in Ginza Park
Date: Aug 13, 2018
Source: Spring Valley Brewery Co., Ltd.
TOKYO, Aug. 13, 2018 – Starting from August 9, 2018, Spring Valley Brewery Co., Ltd (SVB), a subsidiary company of Kirin Brewery Company, will operate a limited-time craft beer and deli stand, "Beer to Go by Spring Valley Brewery" ("BTG"), in Ginza Sony Park. Additionally, from August 20, it will offer exclusive sales of brewed beverage "Summer Park Saison," while stocks last.
Unlike SVBs in Tokyo, Yokohama and Kyoto, BTG is a new venture for the brewery — a stand selling products that can be enjoyed within the shared space of Ginza Sony Park.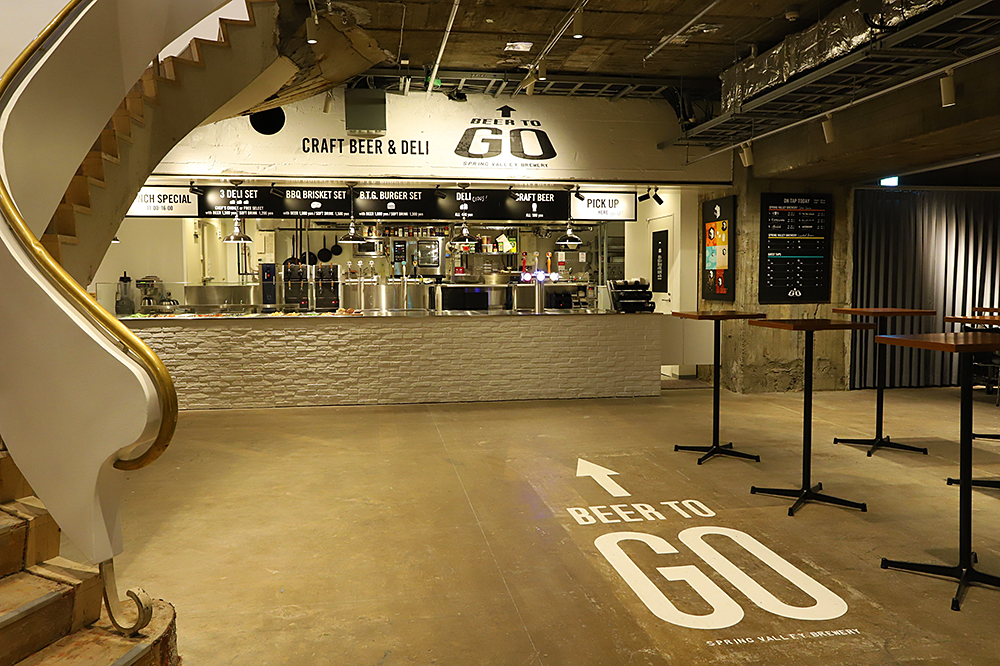 Stand name "Beer to Go by Spring Valley Brewery"
Address: Ginza Sony Park, B4 (underground), 5-3-1 Ginza, Chuo-ku, Tokyo
The beer and deli stand will sell 17 craft beers on tap including the limited edition brewed beverage, together with a range of 17 seasonal deli, grill and dessert items carefully selected to match the beers. The space will also host occasional live music and other festival events, providing an atmosphere where visitors can enjoy craft beer and deli foods in their own style.
Because the beer is intended for drinking in the park, a wide-mouthed plastic cup was specially designed to enhance the craft beer aroma and refreshing taste. In addition, the six beverages in the SVB core product series are served at three temperatures so that they can be better appreciated.
From August 20, the stand will offer beverage "Summer Park Saison," not sold elsewhere, while stocks last. As the appearance and function of the park changes with each season, so too the Park Saison series will change each season. The first release has a refreshing Gin Buck-like taste, made with lime, juniper berry and ginger, perfect for a summer day.
Kirin Beer is constantly developing new activities to share the appeal of beer, such as Spring Valley Brewery, where it can co-create the future of beer together with its customers.
Kirin Group creates a new drinking culture together with customers in order to build greater happiness and bounty for individuals and the community.

Spring Valley Brewery Co., Ltd.
Stand Overview
Stand name "Beer to Go by Spring Valley Brewery"
Address: Ginza Sony Park, B4 (underground), 5-3-1 Ginza, Chuo-ku, Tokyo
Open: from August 9, 2018 until autumn 2020
Capacity: approximately 100 seats (shared space)
Hours (scheduled): Monday to Saturday 11:00 – 23:00; Sunday and holidays 11:00 – 22:00,
Hashtag: #beertogo #springvalleybrewery
Website: https://www.ginzasonypark.jp/

Locatoin: Ginza Sony Park, B4 (underground), 5-3-1 Ginza, Chuo-ku, Tokyo
Product Overview
Product name: SUMMER PARK SAISON
Ingredients: Malted wheat, malted barley, hops, lime, juniper berry, ginger, honey, and malted rice
Sold by/volume/price: "Beer to Go by Spring Valley Brewery", Regular size (250 ml)/500 yen per cup (incl. tax)
Release date: August 20, 2018
Alcohol content: 5.5%
Hashtag: #SUMMER PARK SAISON #beertogo #springvalleybrewery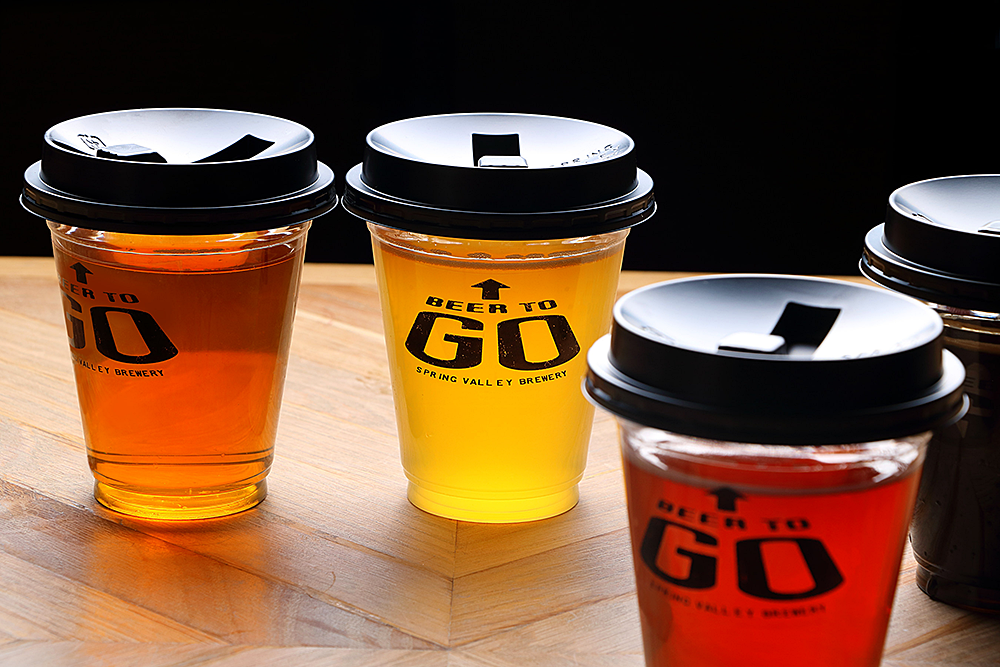 Spring Valley Brewery's Craft Beers: SUMMER PARK SAISON