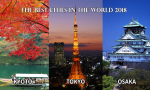 American travel magazine has placed three Japanese cities such as Tokyo, Kyoto and Osaka among some of the best big cities in the world. For the first time, Osaka in western Japan has been included on the list. Tokyo is at the top of this year's Conde Nast Traveler's Readers' Choice Awards, retaining the place for the 3rd year in a row. Japan's ancient capital Kyoto is ranked 2nd, up from 3rd place last year. And Osaka is ranked 12th.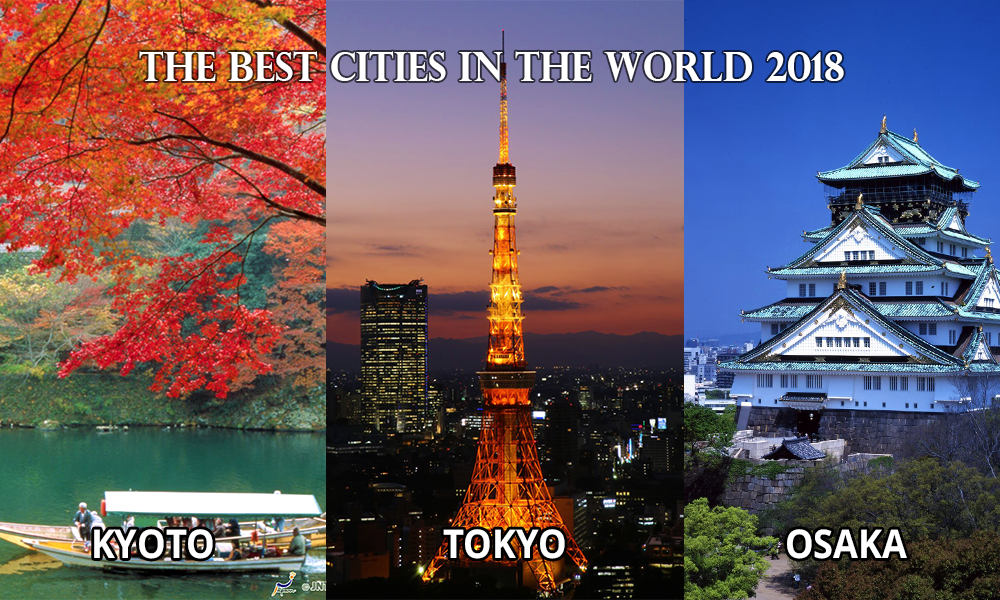 Japanese Cities Of Tokyo, Kyoto And Osaka Recognized With Condé Nast Traveler's 2018 Readers' Choice Award
Date: Oct 10, 2018
Source: Japan National Tourism Organization
NEW YORK, Oct. 9, 2018 – Condé Nast Traveler magazine today announced the results of its 31st annual Readers' Choice Awards, including "The Best Cities in the World: Best Big Cities" list, featuring the Japanese cities of Tokyo, Kyoto and Osaka ranked at #1, #2 and #12, respectively.
"This wonderful recognition of three of Japan's best cities demonstrates the continued interest in Japan as a top destination among US travelers," stated Naohito Ise, Executive Director of the New York Office of the Japan National Tourism Organization (JNTO). "JNTO will continue to work to inspire travelers to visit all of our cities, as well as lesser-known regions."
One of the most popular cities in the world, Japan's capital city of Tokyo is a thriving center of culture and innovation, which in June 2018 saw the opening of the world's first digital museum, the MORI Building DIGITAL ART MUSEUM. Kyoto, the former capital of Japan, offers rich history throughout the city, alongside world-class restaurants and hotels, including the forthcoming openings of the Ace Hotel and the Park Hyatt Kyoto in 2019. The second largest metropolitan area in Japan, Osaka is home to Osaka Castle, a rich local food scene and abundant nightlife offerings.
The 2018 Readers' Choice Awards are published exclusively on Condé Nast Traveler's website at www.cntraveler.com/rca and celebrated in the November 2018 issue on newsstands nationwide on October 16.
JNTO: Enjoy my Japan – Concept movie Full version
JNTO: In Japan with Koël -TOKYO & HAKONE-
JNTO: Lizquen meets Kyoto
JNTO: Lizquen meets Osaka
Check it out the international flight deals below!