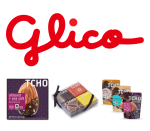 Ezaki Glico to Announce the Acquisition of American Chocolate Manufacturing Company, TCHO Ventures, Inc.
Date: Feb. 20, 2018
Source: Ezaki Glico Co., Ltd.
OSAKA, Japan – Ezaki Glico Co., Ltd. ("Ezaki Glico") has announced the final agreement to acquire America's award-winning craft chocolate company, TCHO Ventures, Inc. (CEO: Marcel Bens, Head office: California, USA, "TCHO").
The U.S. chocolate market is estimated at approximately USD 18.9 billion per year, and has been growing at an annual rate of 2% (according to the 2017 research by Euromonitor International).
TCHO
, a premium craft chocolate company known for its superior quality chocolate, has earned strong brand recognition in the US market and particularly amongst millennials, the generation with the highest purchase intent. The overall market in the premium chocolate category is expecting strong continued growth, and by acquiring TCHO and entering this market, Ezaki Glico aims to enhance its chocolate business.


TCHO Chocolate Products, Left: 70g Bar, Middle: 8g Bar, Right: 140g Bites
About TCHO Ventures, Inc.
The San Francisco Bay area based company is majority owned by Emil Capital Partners, a Growth and Venture Capital firm backed by European retail giant Tengelmann Group.
Company Name: TCHO Ventures, Inc.
Location: Berkeley, California, USA
Representative: Marcel Bens (CEO)
Foundation: December, 2005
Establishment: July, 2007
Business Area: Manufacturing and selling chocolate snacks
Number of Employees: 37 employees (As of November 2017)
URL: https://tcho.com/
Core Products: 70g Bar, 8g Bar, 140g Bites
You can purchase their products from link below.