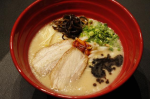 Ramen in the wind
Date: Sep 14, 2014
Source: The Nation – by Pattarawadee Saengmanee
YOU CAN recognise the recently opened Japanese restaurant Ippudo at Central Embassy by the queue outside the door. No matter the time of day, hungry customers happily stand in line to savour a bowl of authentic Hakata-style ramen by Shigemi Kawahara, the man also known as the Ramen King.
Kawahara won the top prize for three consecutive years on a popular TV reality show that put ramen chefs to the test and in the process earned himself a place in the Ramen Hall of Fame.
A fan of both western and Japanese cuisine, the young chef learned his craft by working at various European eateries in Japan before opening his first Ippudo outlet – a tiny 10-seat restaurant – in Fukuoka back in 1985. He quickly won over hungry customers with his creamy tonkotsu ramen served with cubes of gelatinous foam.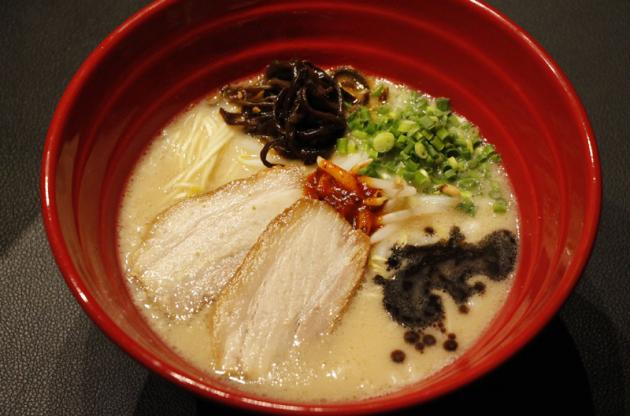 He chose the name Ippudo, which translates as "one wind hall", because his goal was to blow away the dark clouds over the Kyushu ramen industry and revolutionise the way the noodles were enjoyed.
He succeeded beyond his wildest dreams. Today, Ippudo has more than 80 branches around its homeland plus 40 international outlets in New York, Sydney, Hong Kong, Singapore, Taipei, Seoul, Kuala Lumpur and Beijing.
Bangkok's branch is a joint venture between Ippudo Malaysia and Thai entrepreneur Somboon Prasitjutrakul. The 96-seat eatery is decorated in modern Japanese style and designed to resemble a stage, with the waiters playing the actors.
The wheat noodles are made fresh daily and all the other ingredients are sourced locally to make the respectable selection of salad, sushi, snacks, desserts and wholesome beverages.
Three kinds of ramen are available and all are served in aromatic pork broth that's simmered for eight to 15 hours. Customers choose the texture of the noodles, which ranges from soft to very hard and which are topped with a salted soft-boiled egg, poached egg, spring onions, seaweed, flavoured black fungus, bean sprouts, simmered pork belly or loin for an extra charge between Bt20 and Bt140.
"Kawahara always wanted to be an actor when he was young and decided to design his restaurants as a stage where his staff are trained to act," says Sukrita Rojvattanakarn, assistant marketing manager.

Continue reading »