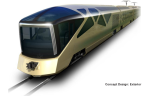 JR East to launch new luxury sleeper train
Date: Jun5, 2014
Source: The Yomiuri Shimbun
East Japan Railway Co. is ramping up efforts to increase the number of passengers who travel by train for sightseeing purposes. The company will launch a luxury sleeper trains service for affluent individuals as early as spring 2017. Also, JR East will develop and create travel products for foreign visitors to Japan in cooperation with Japan Airlines.

A new luxury 10-car sleeper train has six passenger cars and one dining car. The passenger cars have two types—one deluxe suite car with two compartments, and five suite cars with 15 compartments. Each compartment is for two persons, so only a maximum of 34 persons can travel overnight on the train.
The train's interior design is inspired by Japanese-style wooden houses, the company said. JR East President Tetsuro Tomita unveiled at a press conference on Tuesday the company's target consumer as wealthy individuals, including foreign visitors, saying, "We'd like passengers to enjoy Japan's beautiful nature and culture of high quality through spending time on this train."
Although the train's service route has yet to be determined, the company will start operating the train within JR East's train network. The railway operator is to examine the possibility of operating the train on other JR networks in the future.
Kyushu Railway Co.'s "Seven Stars in Kyushu" has set a precedent for cultivating demand from potential travelers. JR East is launching sightseeing train services, offering value in addition to the provision of a means of transportation for commuting and business trips. In April, JR East launched "SL Ginga," a steam locomotive service inspired by famed author Kenji Miyazawa's "Night on the Galactic Railroad" between Hanamaki and Kamaishi stations on the Kamaishi Line in Iwate Prefecture. The railway company will also introduce a car with footbaths on the Yamagata Shinkansen route from July.
---
Concept Images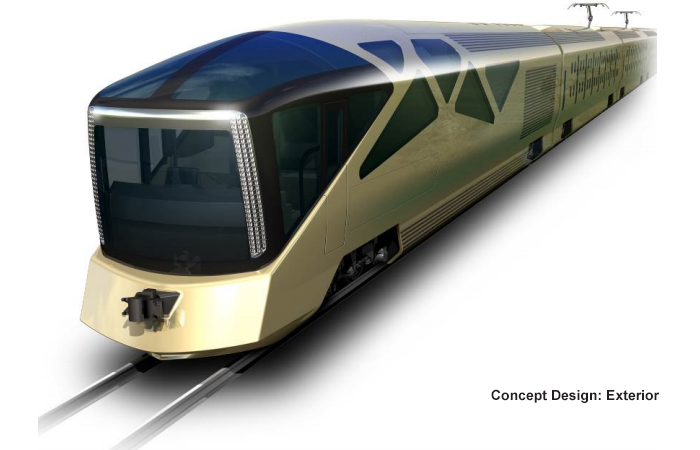 Concept Design: Exterior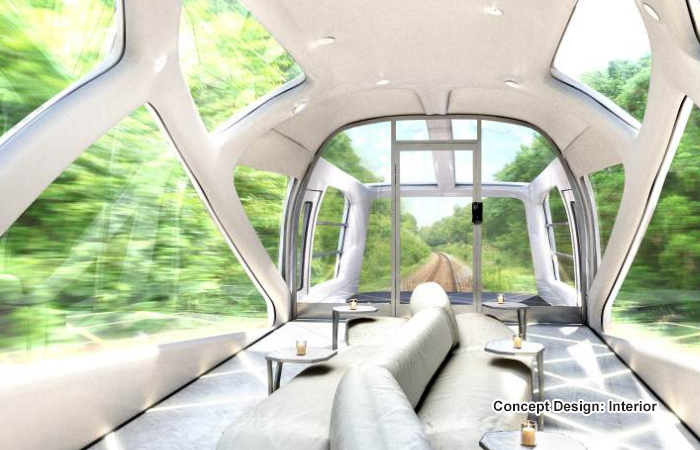 Concept Design: Interior
Concept Design: Lounge Room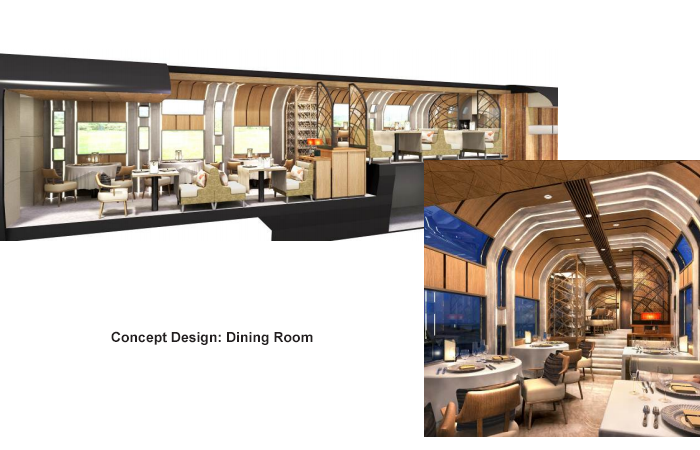 Concept Design: Dining Room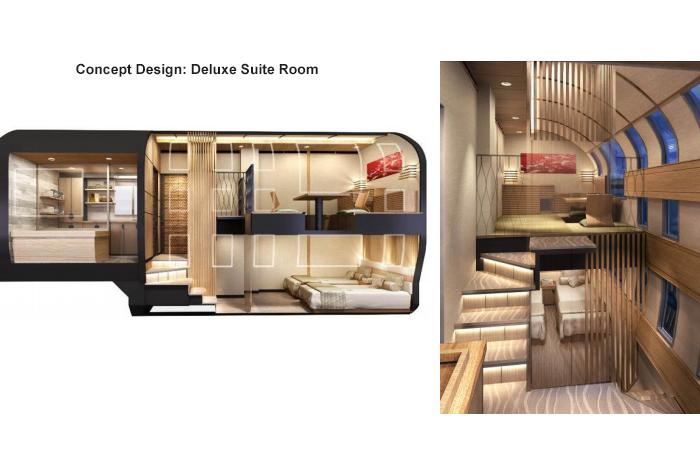 Concept Design: Deluxe Suite Room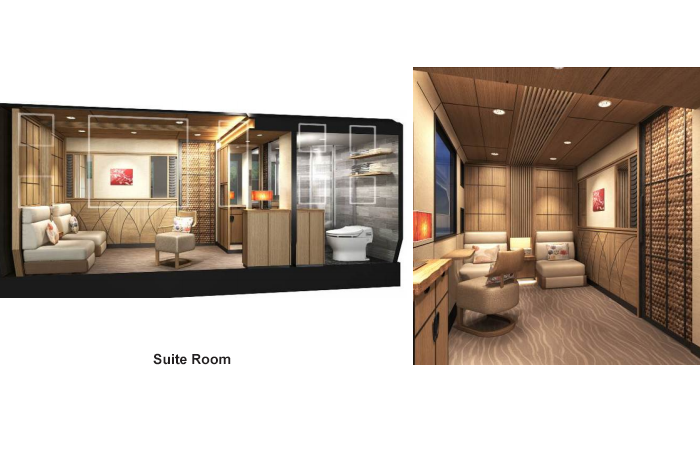 Concept Design: Suite Room