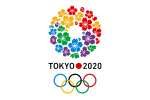 Students learn how to guide tourists at 2020 Games
Date: Aug 6, 2014
Source: NHK World
Japanese students are learning how to welcome foreign tourists and offer them hospitality (Omotenashi) in preparation for the 2020 Olympics and Paralympics.
The Tokyo Metropolitan Government's two-day summer program is aimed at junior high and high school students. It will train them to act as tour guides so they can communicate Tokyo's charms to foreign visitors and offer them hospitality.
On Wednesday, the second day of the course, students on their summer break were taken on a bus ride to three popular tourist sites — the area around the Imperial Palace, the electronics district of Akihabara, and the Sensoji Temple in Asakusa.
A professional guide told the students that foreign visitors tend to express a strong interest in Japanese religion and culture, so they should be prepared to explain these topics in detail.
The guide also said it is important for them to speak English clearly and slowly so that people who are not native speakers of the language can understand it.
A high school student said he will follow the advice and do his best to communicate the nation's charms to foreign visitors.