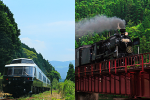 More Trains Available for Booking with "JR Kyushu Rail Pass" Discount Tickets for Foreign Visitors to Japan
Date: Feb. 28, 2018
Source: Kyushu Railway Company
Kyushu Railway Company (JR Kyushu) has been facilitating credit card settlements, issuing E-tickets to ensure smooth purchases and providing fee-based services to reserve seats on popular tourist trains since August 2017 when it launched the JR Kyushu Rail Pass Online Booking website, which specially handles JR Kyushu Rail Pass discount tickets for foreign visitors to Japan. On February 17, 2018, the company newly added SL Hitoyoshi and Aso Boy! to its lineup of reservable trains. (The additional trains can be reserved for boarding on and after March 17, 2018.)
Designated reservable trains (six trains):
Yufuin no Mori, Yufu, Ibusuki no Tamatebako, KAWASEMI YAMASEMI, A-TRAIN and Umisachi-Yamasachi
Additional trains that can be reserved from February 17, 2018 (for boarding from March 17)
SL Hitoyoshi (operated between Kumamoto and Hitoyoshi), Aso Boy! (operated between Beppu/Oita and Aso)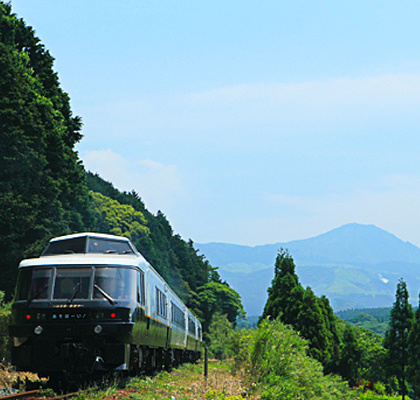 Aso Boy!
Operated between Beppu/Oita and Aso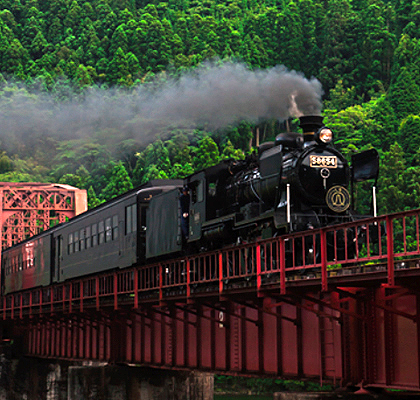 SL Hitoyoshi
Operated between Kumamoto and Hitoyoshi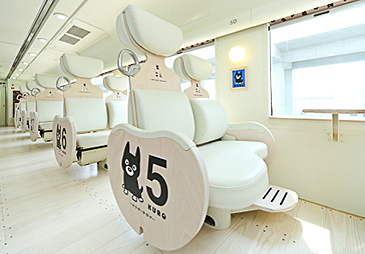 Aso Boy! – White "Kuro" Seat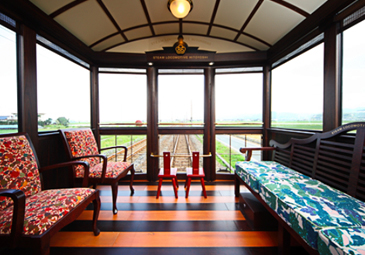 SL Hitoyoshi – Observation Car (Car-3)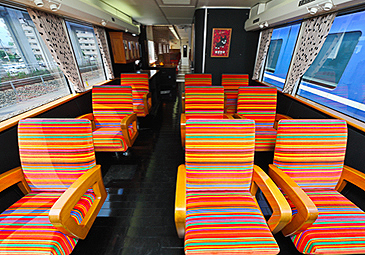 Aso Boy! – Panorama Section (Car-1, Car-4)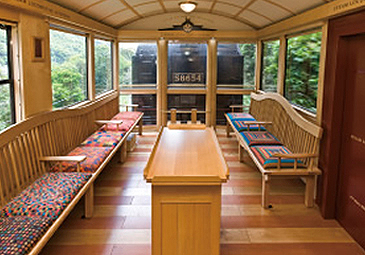 SL Hitoyoshi – Observation Car (Car-2)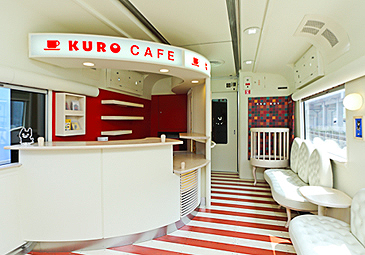 Aso Boy! – Kuro Cafe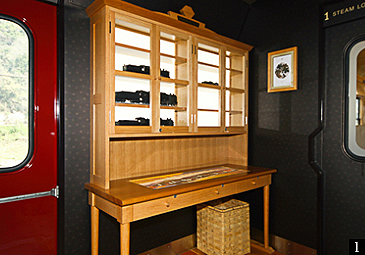 SL Hitoyoshi – SL Museum (Historical Display)
For further information, please go to the following websites.
Additionally, the Kyushu District Transport Bureau of the Ministry of Land, Infrastructure, Transport and Tourism organized a familiarization trip for an influencer last year on the theme of a "railway excursion tour that shows what makes Kyushu special." It invited an influencer to Kyushu from Thailand, who has a strong sway over the affluent and middle-income bracket in their 20s and 30s. The invitee used "D&S (design and story)" trains — old rolling stock that are designed anew and carry a local storyline — including KAWASEMI YAMASEMI (Kingfisher/Crested Kingfisher), which was put into service in March 2017. Experiencing "onsen" hot springs, gourmet dishes including local delights and natural landscapes that are characteristic of each prefecture, he reported to Thailand via SNS about the charms of traveling in Kyushu.